Last Updated on
This probably won't come as a surprise to you… contractors are in business to make money. They have employees, tools, vehicles, insurance, and advertising to pay for and on top of that, they must support their families. So, how do professional builders make money and what are the typical margins?
The new car you bought probably had a 50-100% markup over the cost to make it. In fact, most of the products you purchase have a similar markup over cost. But for some reason, we don't like to pay those margins for a new home.
Base House
So, let's look at the different ways a professional home builder makes money. First, they make money on the basic cost to build the project. If we are talking about building a home, we call this base house cost. This is basically the cost for building the basic home before the customer adds all of their personal touches. A typical builder gross margin for this is 15%. When you think about the risk, cost, and time involved in most projects, this is actually a fair deal.
Standard Options
The second way contractors make money are on the items you decide to change during the pre-planning stage that are typical in nature. A few examples would be adding a recessed can light or an additional hose bib. These require nothing special to price out and install as long as you choose them prior to pulling a permit. The markup on these typically range from 30-50%. For example, if a recessed can light costs the builder $50 for the electrician to supply and install, the cost to you will typically be somewhere between $65 and $75.
Custom Changes
The next type of option that builders make money on are what we call non-standard options, or special options. These are custom options that involve drawing a plan, estimating quantities, bidding, and sometimes include hard to find, expensive products. These changes can be very time consuming, can be difficult to estimate accurately, and they can involve products that may be hard to get and are easily damaged or stolen. These special custom options typically come with a 75-100% markup.
Late Changes
The last type of change is the one no contractor wants to deal with. These are the late change orders that come after construction has begun. These involve plan changes, bidding, permit changes, tear outs, on-site management, product order changes, and delays. The true cost of this type of change can be analyzed by breaking down the overhead costs from delays, the additional management time to implement, communicate and supervise the change, and the additional labor and material to do the actual work. The late change should be avoided at all costs as you won't be happy with the price you pay in both time and money.
Overall Builder's Fee
So, what is a fair price to pay your contractor to take on the responsibility of completing your new home on time, per your budget and specifications, and in a quality fashion? An overall gross margin for the professional home builder of 15-20% is typically a fair price. If this seems high to you, you may want to explore options where you actually take on some of the responsibility for the success of the project. If you build your own home, you can do some of the actual labor yourself to save even more money.
Huge September Sale
Save 50% – If you are thinking of building soon, check out the sale for this month only at the ESTORE. The Complete Armchair Builder Product Package contains all of our one-of-a-kind, money saving builder resources in one great package. For the month of September only, we are offering this package at 50% off the individual costs. If you purchased these products individually, you would pay over $150 but with this limited time promotion, you can have it for just $76.95. You can easily save the cost of the product on a single trade activity to build your home…and there are typically over forty-five activities involved in constructing a new home! Just click the Buy Now button to see your discount in your shopping cart. All of our digital products are available for immediate download…so there is no waiting. You just need to have Adobe Acrobat Reader (which can be downloaded online for free if you don't have it).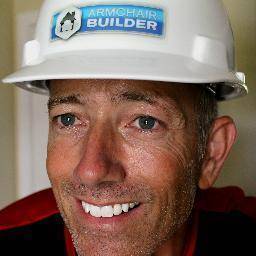 Michael Luckado has built, remodeled, and repaired thousands of homes across the U.S. He co-founded ArmchairBuilder.com to help people save money and time creating their dream home.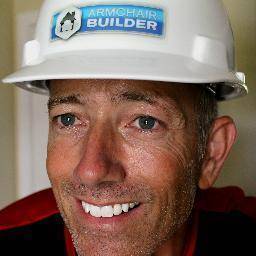 Latest posts by Michael Luckado (see all)