Last Updated on
Obtaining a permit to build a new home can be a complicated and time consuming process.  This makes it important for those wanting to build their dream home to understand the house plan approvals required.  In many parts of the country, your house plans will go through a rigorous review by multiple local governing bodies.  By knowing each governing group and what they will be looking for, the permit process will go much more smoothly.
Architectural Review Board
Many communities have an architectural review board (a.k.a. ARB) that looks over house plans to ensure a certain level of quality and consistency in the way each building looks from the exterior.  This group is typically made up of architects, designers, and volunteers from the community.  A few common ARB requirements I have dealt with as a home builder include…
Windows – placement, size and shape requirements

Siding – types, quantities of each to avoid redundancy, and placement of each type

Chimney – build details including size, location and material finishes
In most municipalities, the ARB review takes place prior to submitting for the permit.  If you go into the architectural review board meeting as a future homeowner building your dream home and don't like the recommendations, you will have an opportunity to give your opinions.  My experience with ARB's is that there is more than one way to get to a win-win solution.  If you keep in mind their goal of keeping a quality look to the community, and give a logical reason behind your request, then you typically won't have a problem. 
Be sure to ask for a list of items to bring to your ARB meeting.  Typical requirements include your house plans and samples of siding, roofing, shutters, and stone/brick, along with color swatches of all exterior trim and doors.
Homeowner's Association
If your new home will be located in a subdivision or planned unit development (PUD), you will probably have a Homeowner's Association (HOA) that oversees that community.  One of the major roles of the HOA is to enforce the Codes, Covenants and Restrictions (CC&R's) that cover the subdivision.  And as such, any building that takes place within the development will need to be reviewed by the HOA prior to starting.  Some typical requirements included in community CC&R's are…
Minimum square footages

Roofing material types allowed

Siding material types allowed

Architectural styles permitted

Maximum building height

Outbuilding restrictions
Building Department
The last group in the house plan approvals process is your local building department.  This group is more concerned with codes than they are with aesthetics.  Their goal is to help ensure safe, quality homes are built.  Unfortunately, each local building department has its own requirements when it comes to house plan approvals.  Remember, there are tens of thousands of these departments throughout the U.S. and because of the way our government works, each local government has created its own unique process.  Having built in over fifty different communities, I can tell you there are reoccurring similarities in the processes.  Some common requirements for house plan approvals by local building departments include…
Elevation drawings (walls looking from the outside)

Floor plans

Cross section details of walls and foundations

Electrical plan

Plumbing plan

HVAC layout

Architect's or Engineer's Stamp

Roof and floor truss layout
It's best to stop by your local building department where your new home will be built to learn about their requirements before starting the planning process.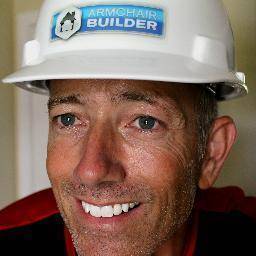 Michael Luckado has built, remodeled, and repaired thousands of homes across the U.S. He co-founded ArmchairBuilder.com to help people save money and time creating their dream home.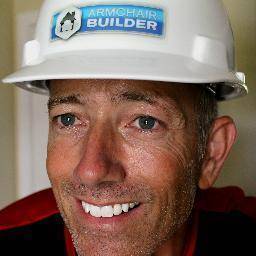 Latest posts by Michael Luckado (see all)