Last Updated on
In our last article, we talked about how the competition for lots to build new homes is increasing.  With prices still somewhat low and inventory levels still good, you might want to consider purchasing your building lot for your future dream home.  If you buy the lot now, you can go ahead and find the perfect house plan and start the planning process.  It's a good idea to know your reoccurring costs for holding on to a property so we take a hard look at them here.
Real Estate Taxes
If you've owned property in the past, you know what real estate taxes are.  Basically, it's a local tax on  real property to help pay for services in the community.  Depending on the location, real estate taxes can be minimal…and sometimes, absolutely over the top.  In Hawaii for example, the cost of living is quite high, so the residential real estate taxes are set low to help local families lower their overall costs.  The majority of the taxes needed to fund local government comes from taxes on commercial operations instead.
But in residential communities where the majority of the property is residential, the real estate taxes can be quite high.  So, be sure to check with your local government to see what your yearly costs will be.  You will want to know the yearly tax on the property before and after the home is built.
In some cases, you may receive tax breaks.  For example, property designated as agricultural will typically get some tax relief.  Of course you will probably need to continue to farm the property, but it can be worth the effort.  This is especially true if you lease the land to a local farmer at minimal effort to you.
Homeowner's Association Dues
Most new subdivisions have what they call a Homeowner's Association.  This group helps to keep consistency to the look of the community and takes care of common grounds.  If there is a detention basin, pond or community park, this group oversees the maintenance and repair of the land and improvements.  The association also pays for insurance for these common areas.
So if a lot you are interested in is located within a community, you will want to find out what the monthly dues will be.  Dues can range from $200 per year up to tens of thousands of dollars depending on the services provided.
Insurance
You will probably want to check with your insurance agent to determine coverage for the property prior to building the new home.  It's always possible for kids to wander onto the property and get hurt.  It's also possible for  a tree to fall that could cause damage to the home next door.  This cost is typically minor but should still be considered.
Lot Maintenance
Some communities require building lots to be maintained on a regular basis.  Things like grass mowing or tree trimming are possible.  If the lot is located in a cold climate, they may even require snow removal on the public sidewalks.  Check to see what might be required as this can really affect your yearly budget.
Club Dues
If the property is located in a community that has a club, you will want to check to see if membership is required.  Some golf communities require each landowner to purchase a membership and pay monthly dues.  They sometimes will also require a certain dollar amount be spent at the club to help sustain services.  Be sure to check this out as the costs can be well over ten thousand dollars per year in some cases.
Sewer & Water Availability
Believe it or not, some communities charge an availability fee for sewer and water service.  Although this fee is rare, when it does occur, you pay regardless of whether you use the services or not.  It's similar to a phone charge for access…where there are costs to maintain the system made available to you.  We have seen these fees as high as $100 per month for vacant lots so be sure to ask about them.
Mortgage Interest and Principle
This one is fairly obvious but you will have a mortgage payment if you don't pay cash for the lot.  Keep in mind, the interest on this loan will not be deductable on your taxes until you build a home.
Don't let these potential costs scare you.  They can be very minor depending on the property location.  Besides, if you get a great deal on your dream property it can take care of a lot of costs.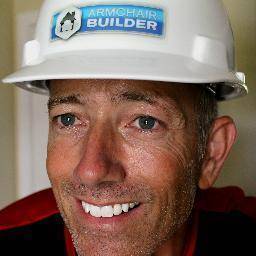 Michael Luckado has built, remodeled, and repaired thousands of homes across the U.S. He co-founded ArmchairBuilder.com to help people save money and time creating their dream home.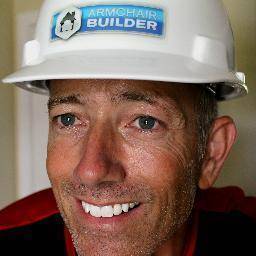 Latest posts by Michael Luckado (see all)