Last Updated on
Most professional builders will tell you that with proper preparation, we can build a home in any climate in the winter.  This is a correct statement. The key thing to focus on here is the "proper preparation" part.  As long as you do everything required to counteract the cold, your project should turn out fine.
Extra Costs
So it's possible to build a quality new home in the winter but it does cost more money.  Concrete requires additional costly admixtures to prevent it from freezing.  You also need to cover any concrete you pour with blankets, straw or other material with insulating properties.  This insulation is required to keep the heat from the hydration process in to allow the concrete to cure properly.
The extra labor time to install and remove such protections as well as the cost of the products themselves can really add up.  In addition, much of the work will need temporary heat to cure and dry out properly.  This would include drywall, painting, tile work, masonry…etc.
If you use temporary propane or natural gas heaters on your project to counteract freezing temperatures, you may spend as much as $2000 on fuel costs.  Professional builders have a budget for cold weather climate costs in the range of three to four percent of the total project cost.
Tent and Gas Heat for Stone Installation
Quality Considerations
Quality is an important consideration when deciding whether to build in the winter months.  A couple of the activities required to build a new home really shouldn't be done in freezing temperatures.  This would include grading, asphalt paving, exterior painting, and concrete flatwork.  These items are typically finished up once warm spring temperatures arrive.
If the ground is frozen, it will be difficult to get a proper grade set as the ground will come up in chunks as the dozer tears through.  Asphalt plants typically shut down in the winter months which will make it difficult to get the material…much less find someone to do the actual work.  Concrete can be protected and you can use admixtures, but there is not much you can do about the ground being frozen.  There are heating systems that pump hot fluids through hoses under blankets that can thaw frozen ground.  Unfortunately, these systems are very costly to operate and are therefore not suitable for most home construction.
Problems Created
In the best case scenario, you may only have cracks in your concrete if you pour on frozen ground.  Worst case scenario would be scaling and flaking which comes from the freezing of the material prior to proper curing.
Another frequent outcome from pouring concrete on frozen ground is settlement.  The ground heaves when it freezes and settles back down as it thaws.  If concrete is placed over the heaved frozen ground, it can later fall and create cracks and drainage problems and require complete replacement.  Think about the portion of your driveway that meets the garage.  If this area falls after the ground thaws, the surfaces will no longer line up and will create trip hazards.
Prevention Measures
Below are some methods that will allow you to install foundation footings in freezing temperatures.
Form and pour footings the same day the excavation activity takes place (this ensures the ground is not frozen)
Cover the ground after excavation in the footing locations with insulating blankets or straw to keep them from freezing prior to concrete placement
Have the concrete supplier adjust the mix for cold temperature pour
Cover the footings with insulation blankets as soon as possible after finishing
For poured foundation wall installation, be sure your foundation contractor does the following to prevent frost problems.
Have the concrete supplier include admixtures for the particular temperatures
Cover the walls with insulation blankets to speed up the curing process
Increase the curing time for the walls prior to backfill (two week minimum for extreme temperatures)
Brace the foundation walls prior to backfill to provide additional support
Who Pays?
You will want your scopes of work and specifications to spell out any cold weather items that should be taken care of by each trade contractor.  Be sure to note that all such work and materials are to be included in the contract and not extra costs will be allowed.  If you are using a general contractor to build your home, make sure the extra costs for building in the winter will be covered in the contracted price.
So a new home can be built in the cold winter months if proper precautions are used.  It will however cost more money so be sure to find out who will be paying for those costs.  You may decide to hold off until warm temperatures arrive.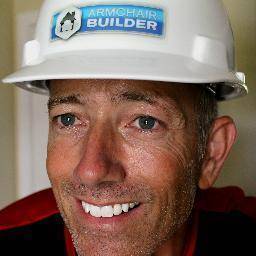 Michael Luckado has built, remodeled, and repaired thousands of homes across the U.S. He co-founded ArmchairBuilder.com to help people save money and time creating their dream home.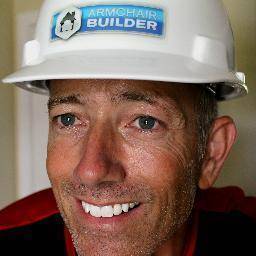 Latest posts by Michael Luckado (see all)