Last Updated on
Basement water is no fun in an old house…much less in a brand new one.  Basements are great for storage and for adding living space.  However, they can be a major nuisance if water problems persist.  Luckily, there are a few simple things you can do when building your new home to minimize basement water problems.
Engineered Plot Plan
Have an engineer design the plot plan for your new home.  This plan will set the elevation of the home and create the grade for the entire lot.  By getting a proper grade set around your home, the rain water will move away from the foundation quickly and efficiently, helping to avoid basement water issues.
Waterproofing
One of the most important aspects to any new basement foundation system is the waterproofing.  Building codes set a minimum standard and are therefore not the best resource for designing to prevent basement water.  According to the 2012 International  Residential Code, the minimum requirement for a poured foundation wall is dampproofing with "Bituminous coating".  If block walls are used, a 3/8 inch thick layer of portland cement parging must be applied to the exterior of the wall before dampproofing, according to the code.
By adding a thicker, more pliable membrane to the outside of your new foundation wall, you will prevent some of the more common leaks.  Basement walls will crack and a high quality waterproofing membrane will typically span these cracks up to 1/8 inches.  So what will it cost you?  It will cost anywhere from $1500 to $2500 more than the code minimum for the average sized home.
Drain Tile
The typical drain tile is nothing more than a pipe with holes or perforations and some stone surrounding it.  A best practice for the flexible black pipe is to use a filter sock around it to prevent small soil particles from getting into the pipe and clogging it.
Interior and Exterior Drain Tile Detail
Adjacent Bodies of Water
If your home site is located close to a body of water, you will want to make sure the elevation of the basement floor is high enough to prevent a water problem.  Most residential development plans require the engineer to identify the high and low water levels of any bodies of water within a proposed community.  Be sure to ask your builder, or builder consultant, what those numbers are and compare it to the proposed elevation of the basement floor.
Here's the scenario you want to avoid…A home is located on a pond or lake and the basement is at or below the typical elevation of the pond water.  Because of this, the sump pump runs non-stop.  Not only does this wear out your sump pump, but it also requires more energy to run.  This in addition to the fact that if there is a power outage, there is no question whether your basement will flood (if you don't have a battery backup system). So make sure your basement floor elevation is at or above the high water level of any nearby tributaries or bodies of water.  This will give you a margin of safety.
Sump Pump
Although not a new concept, the battery backup sump pump is a must to prevent basement water problems.  During bad storms, the power has a tendency to go out and when it does, your standard sump pump will not operate.  A battery backup will keep it running until the power comes back on.
You may also want to add a water alarm to the lid of the sump crock.  These can be purchased for as little as ten bucks at your local hardware store.  Basically, the contacts sense water and send a signal up to the alarm unit that is installed up off the floor.  The first step to correcting a problem is knowing you have one.  So the alarm will give you a warning at the first signs of a problem.
You don't need to be afraid of basement water problems.  With a few simple prevention measures, you will stop the most common problems from occurring in your new dream home.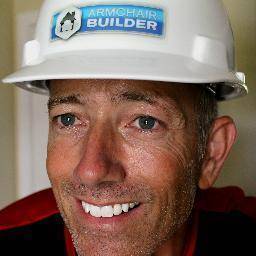 Michael Luckado has built, remodeled, and repaired thousands of homes across the U.S. He co-founded ArmchairBuilder.com to help people save money and time creating their dream home.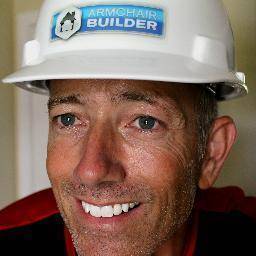 Latest posts by Michael Luckado (see all)