Last Updated on
Have you thought about adding exterior basement access to your new home?  Whether you would like to rent out your basement for additional income or want to provide a private entrance for a grown child, adding an exterior entry for a lower level finished space can add value to any home.  What options do you have for adding an additional basement entryway to allow access without coming in through the first floor of your new home?  The good news is, it can be accomplished fairly easily when incorporated during the build out of a new home.
Walkout for Basement Access
A walkout basement is typically created when the lot or land has a slope down toward the rear of the lot.  In essence, the basement foundation wall steps down on the sides to a height that is just above grade at the rear wall.  But what if your lot has some slope, but not enough for a traditional walkout basement?  It may be possible to raise the home slightly out of the ground and use retaining walls to force a walkout basement.  See the photo below of a forced garden level basement with a retaining wall.
Manufactured Access
If you don't have a lot that slopes toward the rear, another option for adding exterior basement access is to add a manufactured unit.  You've probably seen older homes with the basement hatch door with step.  If not in real life, you may have seen them in a horror movie.  These are typically used in remodel applications and are rarely used in new homes.  Basically, the basement wall is cut, the unit is set in place and is secured to the foundation wall.  One of the more common manufacturers is Bilco.
Welled Exit
As a builder, one of my favorite methods for adding basement access to a new home is a welled exit.  Basically, we push the foundation wall back about three feet to allow for stairs to run down to the basement. 
Basement Access with Welled Exit
Here are the changes that need to be made to add the welled exit.
·

        

Push the long portion of the foundation wall out three feet to allow for the stairs
·

        

Add seven feet of foundation wall (3.5 feet on either side)
·

        

Rough in floor drain
·

        

Pour slab for landing
·

        

Frame wall adjacent to stairs, insulate and add door and exterior siding
·

        

Frame stairs with weather resistant wood
·

        

Add handrail for stairs and top of welled exit at grade
Because this basement access is added while your new home is being built, the cost is held to a minimum.  The foundation contractor, plumber, framer, flatworker…etc. can all complete this small amount of extra work when they perform their other tasks.  In most cases, adding basement access through a welled exit will cost less than $2k on a new home being built.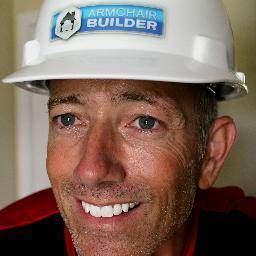 Michael Luckado has built, remodeled, and repaired thousands of homes across the U.S. He co-founded ArmchairBuilder.com to help people save money and time creating their dream home.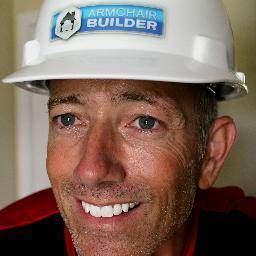 Latest posts by Michael Luckado (see all)