Last Updated on

Have you ever heard of a Keeping Room? Reminiscent of days long gone, the keeping room is re-emerging as a must have in today's homes. As busy families increasingly covet quality time, the keeping room has become one of the most beloved areas of the home.


A great place to relax with your family, this room dates to Colonial times where warmth was needed when the weather outside turned cold and frigid. The keeping room is closest to the kitchen which in the past often provided the only heated space in the house. Today, the keeping room is called by many different monikers – a hearth room, gathering room, and many times, the naming of the room is dependent on your geographical location. While this is an old-fashioned concept, the keeping room provides modern day conveniences and a comfortable space to casually relax as a family in a world full of schedules, deadlines and endless tasks.

Keeping rooms offer the opportunity for rest, relaxation, and community within the heart of the home: the kitchen. Often used daily, this room can function as multi-purpose space; a homework station, reading room, media room and/or a room to manage life's daily chores such as paperwork, mail or even craft items. As a rather informal room, there may also be a television, couches or comfortable chairs, and a desk or small table in which to play board games or do homework. Children can play while parents cook thus providing that much-needed supervision while also creating a close family environment. Because the kitchen remains "the heart of the home" this adjacent space makes sense by allowing for multi-tasking while still remaining part of the action.


The open concept of a keeping room is popular in today's modern designs and offers an opportunity to add casual comfort to your home, softening the hard lines often found in kitchens and the more formal rooms of the home. The fireplace continues to be the focal point in many of today's keeping rooms helping to create an open, welcoming environment. Keep it casual, simple and intentional with its furnishings and accessories with stain-resistant fabrics are stain resistant, curtains/draperies that can be washed easily and inexpensive throw rugs to decorate the floor space allowing for peace of mind and the ultimate comfort station for family time.
As in Colonial times, keeping rooms are designed to bring families together, to have a space to multi-task, to offer a flexible and comfortable space for family and friends to congregate close to the kitchen and in general, create a casual room to relax and unwind after a busy day. Explore our house plans with keeping rooms and contact our friendly and knowledgeable staff with any and all questions.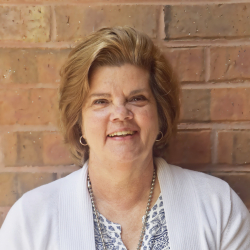 Having been in the home design industry for over a decade, Cynthia Pickett handles all aspects of the customer service experience from creating website content to answering all of your most pressing questions.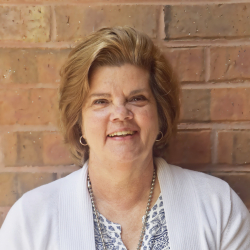 Latest posts by Cynthia Pickett (see all)