Last Updated on
It's a big decision to build a new home.  After all, you could just pick an existing home that would keep you from having to agonize over colors, options and floor plans.  So to keep you motivated while searching for house plans, we have put together a list of the top eight reasons to build new.
Energy Efficiency
New technologies for the home seem to be coming out almost daily.  From super high efficiency furnaces to ultra low-E glass for windows, our homes are getting exponentially better.  Sure, some of these new technologies can be retrofitted into older homes…but at what price? 
Lower Maintenance Costs
The building materials of today are designed to minimize maintenance requirements.  Building designers are now looking at full life cycle costs for materials instead of just the initial cost to produce.  Many times, this means using longer lasting materials that require less maintenance.  From fiberglass window frames to composite exterior trim, these new products save both time and money when it comes to keeping them looking nice.
New is New
One of the biggest reasons people prefer new over existing homes is the very same reason they prefer new cars.  As my wife says, "There is something about knowing it's my dirt."  Apparently, we like to know those old fries piling up under the driver's seat belong to us…not some random stranger.
Modern Building Code Compliance
Residential building codes are reviewed and revised on a regular basis.  There is a constant push to improve both safety and energy efficiency in homes.  And because the building codes aren't retroactive to existing homes, the best way to get the latest is to build new.
Warranties on Workmanship and Products
If you buy an existing home you can get an extended warranty.  The biggest problem with these is in the fine print.  Most home warranties for "used" homes only match existing value for items that go bad.  This can leave a homeowner with a huge bill when the furnace retires just after move in and it's eight years old.
Open Designs
Do you ever watch those real estate shows on the weekends?  One of the most common "must haves" for new buyers is an open floor plan.  Homes built back in the old days were geared more toward functionality than they were to how they made us feel.  Higher ceilings and spacious open living spaces are abundant in the home designs of today.
Customization
How great is it to be able to pick out all the specific details for your home?  With something as complicated as a home, it's very difficult to find an existing one that meets your needs exactly.  From cabinets to flooring to plan customization, building new gives you the opportunity to make it yours.
Remodeling
It's never fun to pay good money for a product and then to have to make changes so it fits your needs.  When was the last time you went out to buy a pair of shoes and then decided you would settle on a mediocre pair that could be changed later when you have time?  Add to these costs the additional aggravation from the dust and noise from remodeling and a new home looks better and better.
So when you start to get tired of looking through the endless house plans available, think about the alternative.  It may take a little more effort to build new, but the end result can be so rewarding.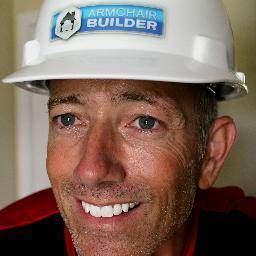 Michael Luckado has built, remodeled, and repaired thousands of homes across the U.S. He co-founded ArmchairBuilder.com to help people save money and time creating their dream home.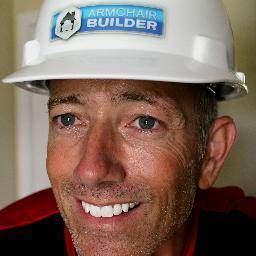 Latest posts by Michael Luckado (see all)