Last Updated on
One of the biggest reasons to build a new home is to take advantage of the improvements that have taken place over the years in the building industry.  One of those improvements is the roof truss.  There are some significant advantages to using roof trusses over typical rafter and beam construction.
Quality
It's never good to see a newly framed home sit in the rain for days before the roof can be installed.  The longer the wood is exposed to moisture, the more potential problems will occur.  Floor squeaks, bowed walls, and humps in floors can all be byproducts of too much moisture in a new home.  The best way to minimize these problems is to get the roof on as quickly as possible.  A roof truss system allows the roof to be installed in a couple takes instead of a week or two.
Open Concept Design
Open concept home plans are all the rage today.  By removing walls we allow families and friends to easily interact within the home.  These open concepts would not be possible if it weren't for roof trusses that can span greater distances.  Traditional rafter and beam roof structures require intermediate bearing points for support.  Roof trusses allow us to eliminate bearing walls and dropped structural headers to open up floor plans.
Budget Savings
One great aspect of roof trusses is that they are made out of 2×4 and 2×6 dimensional lumber.  These smaller pieces of wood are engineered into a structural member that takes the place of larger, dimensional lumber like 2×8's or 2×10's.  Not only does this save you money, but it also saves the larger trees.
Time
Building a new home is a complicated process that can take months and sometimes years to complete.  But most of us don't want to wait forever to be able to move into our new dream home.  One way to speed up the construction process is to use roof trusses.  A building activity that used to take a week to finish now only takes a day for the typical home.  Rather than carefully cutting and setting each rafter into place by hand to form each roof plane, your roof truss package comes ready to set into place by crane.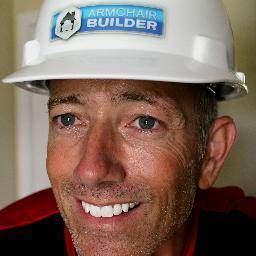 Michael Luckado has built, remodeled, and repaired thousands of homes across the U.S. He co-founded ArmchairBuilder.com to help people save money and time creating their dream home.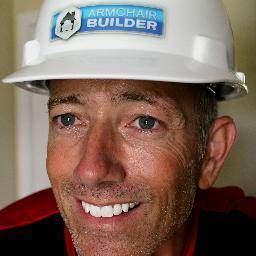 Latest posts by Michael Luckado (see all)