Last Updated on
If you've decided to hire a full service home builder to manage your new dream home project, there are certain questions you should ask to protect yourself.  One common practice when working with small builders is progress payments.  With progress payments, you basically pay the home builder for work and materials as your home is built.  This is fine in most cases, but it can be dangerous if you're not paying attention.
Get Details
Be sure to have your builder include detailed information about where the money is going for each payment.  You want to know…
who is getting paid
what specific work or materials is covered (this should be very specific)
when the work was completed (or material was delivered)
Check it
It's easy to get comfortable with your home builder.  Many of these companies are very good at what they do and understand the importance of customer relationships. No matter how much you like them however, you still need to check the work progress prior to making progress payments.  You don't want to end up in a situation where you have paid for work that isn't done.
Proof Payment Was Made
The idea of the progress payment is simple. The home builder manages the project as the general contractor and pays subcontractors as work is completed.  But even if the work gets done and you make payment, the builder may not pay the subcontractor.  This can get you into trouble.  Unpaid vendors can place a lien on your property until payment is made.  So, be sure to get lien waivers from your builder for the subcontractors and suppliers that are being paid.
What is a lien?  A lien in this case is a form of security interest in the property to secure the payment of a debt.  Once the lien is attached to the property it is difficult for you to sell the property until the lien is removed.  So when a subcontractor signs a lien waiver, they are providing proof they have been paid because once they sign the waiver, they can no longer file a lien.
Don't Become a Horror Story
You don't want to become one of the horror stories we all hear.  You know the story where Bob's Custom Homes Inc. left Mrs. Jones with a partially finished project and all of the money that she paid never made it to the subcontractors.  So now, Mrs. Jones has liens placed on her home from the trades and suppliers trying to get paid.  At this point the only option she has is to take legal action against Bob's Custom Homes which will cost money and will most likely delay the project.
Big Builders 
If you work with a large home builder, you may not be asked to make progress payments.  In this case, you pay a deposit upfront and then make a final payment when you close.  In essence, the builder finances the project for you.  This puts all of the burden on the builder for paying only when work is done and getting the appropriate paperwork.  This is a nice service but can be expensive.  And be sure to read the fine print in your contract with the builder.  Most likely, the deposit is non-refundable once construction begins.
In a Nut Shell
Be sure to have your attorney review the builder contract before signing.  And if you are working with a bank for a construction loan, find out what their process is for making draws and progress payments.  Most likely, they will require inspections and a specific set of documents to be submitted prior to any payment.  Although it can be a pain, this process will help protect you.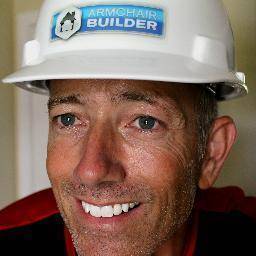 Michael Luckado has built, remodeled, and repaired thousands of homes across the U.S. He co-founded ArmchairBuilder.com to help people save money and time creating their dream home.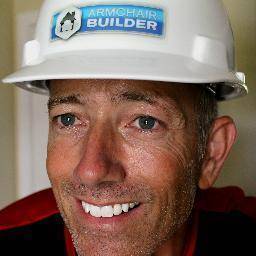 Latest posts by Michael Luckado (see all)