Overwhelming sought after and culturally renowned in America's architectural landscape, porches symbolize the spirit of America in much the same way as baseball and apple pie have for centuries. As an architectural structure, the porch has existed throughout much of man's history; from rock overhangs and cave dwellings to modern times, the porch has structurally and culturally retained a prominent spot in history but the American front porch remains a cultural and social icon unlike any of its predecessors.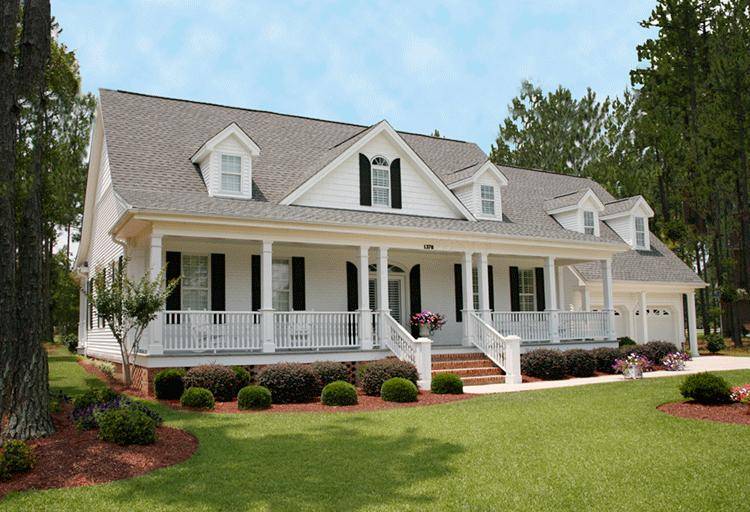 House Plan 7922-00198
The word "porch originally derived from Latin – "porta"; passage to "porticus"; colonnade
to Old French – "porche"
to Middle English – "porch"
The word "porch" has, during history, been synonymous with verandah, portico, loggia and piazza and until recently represented a small, covered entrance; oftentimes, in response to a place of worship, a public building or private gardens. The modern connotation of the word embodies it present meaning; a roofed, open space that is secured to the house and offers shelter, shade and outdoor living space to be enjoyed either as a solitary pursuit or one shared with family and friends. Certainly there are architectural records that indicate the frontrunners to the American front porch were perhaps, European or African in nature; however, early colonists didn't employ the use of porches, instead, they were busy shaping the landscape of America through the use of elementary house structures where the need for sustenance was an almost greater need than shelter and certainly leisure forms of architecture had not become a part of the American terminology. Some of the first porches built in America began to "pop" up well into the 18th century and were heavily influenced by the climate of parts of North America and certainly the South, in particular They conveniently outlined the need for fresh, well ventilated air and breezes which were paramount to the personal comfort of homeowners and where they definitely offset the tropical and humid weather conditions. By the mid-19th century, industrialization and technological advances had created a leisure class free from "survival mode" who sought to enjoy their free time and thus, the creation of the front porch as we know it today; a spot to relax, enjoy other's company and "pass the time of day."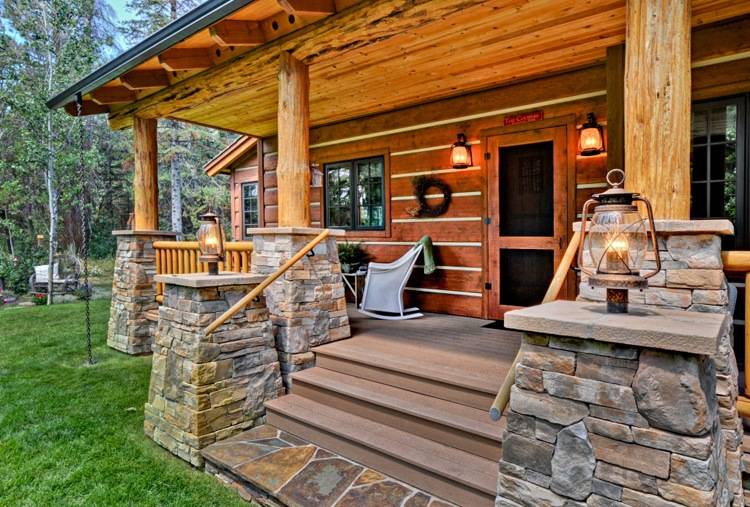 House Plan 1907-00005
Americans have had a long love affair with the large land mass that defines it, its accompanying wildlife and natural landscape along with the desire to tame them both. Americans soon became fascinated with the idea of their connection to nature in terms of personal enjoyment and spiritual growth. The presence of a front porch inevitably linked their house to nature as a cultural and societal symbol of Americana and from there, it was an easy transition to include front porches when building homes as it represented the American ideal of home, family and community.
Unfortunately, the post-World War II era, witnessed the decline of the American front porch as Americans began to either be enticed back indoors or to travel extensively by automobile. The proliferation of automobiles and a national road system replaced the need for outdoor recreation found in and around the home while spawning the beginning of leisurely travelling America. Along with the automobile, air conditioning soon found its way into the American home and from there, the need to step outside seeking comfort and a way to cool off became unnecessary and undesirable. The invention of the television soon followed and delivered a "death" blow to the front porch as now it was much cooler indoors and family life began to be centered around the television. With the decline of the front porch literally, culturally and societally, a new outdoor space emerged; the rear porch, a private space located away from neighbors that offered a sanctuary to enjoy one's leisure time with family after a long day at work or a day spent indoors.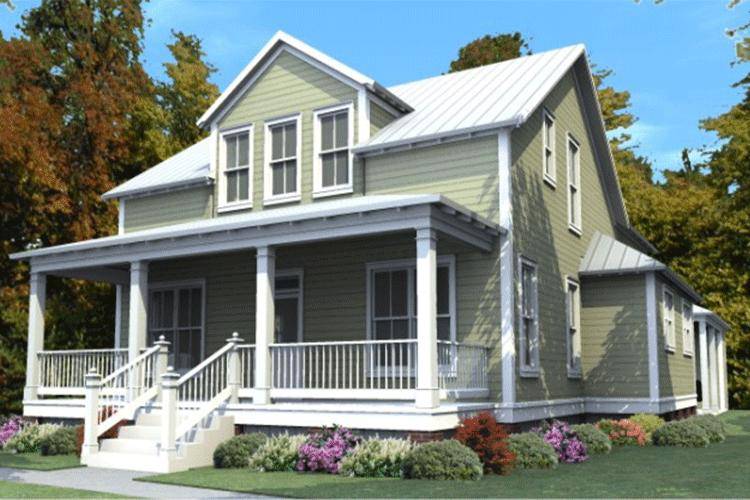 House Plan 1070-00247
As is so often true in all context regarding the cyclical nature of life, front porches have re-emerged as a defining force in American architecture and lifestyle choice. This once beloved and revered status symbol where the simple pursuit of enjoying leisure and family time has once again found its way back into America's hearts and homes. This "back to basics" concept has clearly come on the heels of an exhausted populace searching for the renewal of American traditional values of family, hearth and home. This, oftentimes, simply constructed bit of board and nails has woven a comprehensive tale of shared, collective memories; the promotion of family time, joyful and somber celebrations, hellos and goodbyes and a reconnection to our communities. This new, old-fashioned porch has come to express, not just a place, but a state of mind and hopefully we will continue to be a "front porch people" and experience a renewal of the American spirit in terms of living purposefully through our connections to people, nature and our values.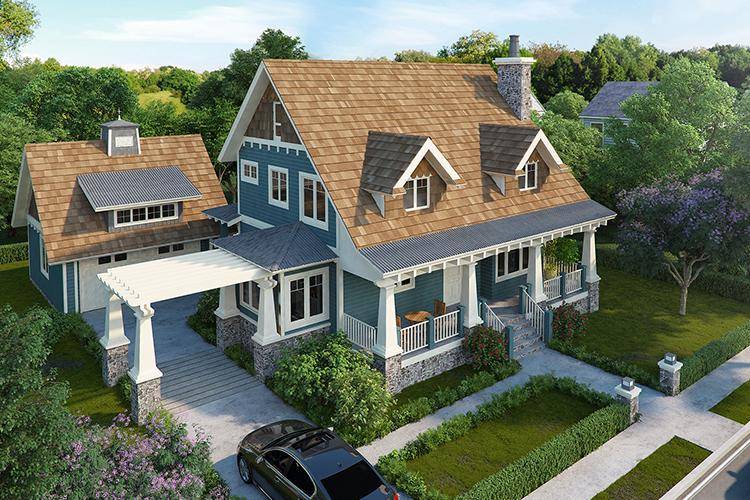 House Plan 1907-00031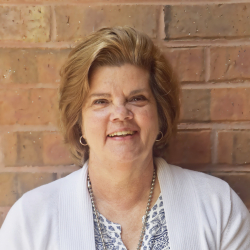 Latest posts by Cynthia Pickett
(see all)