Example Modifications Request
Extend garage to make it a 3 car garage.

Extend bedroom 2 so that it is aligned with the rear of the home.

Use the extra space from extending bedroom 2 to extend in the laundry room.

Extend kitchen countertops from left side to the island (and remove the island).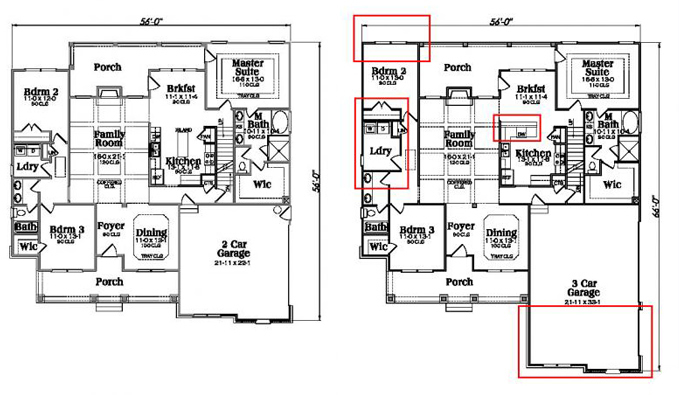 Convert house exterior from European, Tudor style house plan to country, farmhouse style.