Last Updated on
This reoccurring article segment on America's Best House Plans is for those who don't have the time or desire to build their own home. If you've decided to have a home building company manage the construction of your new home, there are several questions to ask before you sign a contract with them.
As building costs continue to increase and the price of existing homes bounce along the bottom, home builders have been searching to find ways to cut costs. As with any business, they need to make their homes competitive. Keep this in mind when comparing home building companies. You will want to review the specifications very carefully to make sure all of the products used have the quality you expect. If you are not sure about a particular product you might want to ask the builder…"Would you put this product into your own home if you were building today?"
In some cases, you may not care too much as long as the product lasts and performs it's intended function. Take for example your exterior doors. You can get a door that will keep the cold air out and will require minimal maintenance for years to come. This door can be purchased at an affordable price. At the other end of the spectrum, you could use a door that is custom designed, made from a premium wood species, and provides a high quality, unique look and feel. In this case, you might pay as much as twenty times the price of the affordable door.
The question really becomes…what do you value the most as the consumer/homeowner? Everyone determines value in a different way. Having worked with homeowners for years now on their projects, I have found that each individual has unique ideas on what makes a quality product. Where one customer absolutely can't stand the standard toggle light switches and the other couldn't care less. We all have different ideas when it comes to quality, so it's important to make sure your builder understands your expectations.
But what if you don't really have a preference? Are there some guidelines that you can use to help make product decisions for your new home? As a builder, I have a few must haves when purchasing materials to go into any home. First, the material needs to last. Why would anyone in their right mind use materials on a home that will need to be replaced within ten to fifteen years.
Of course, homeowner's who are diligent with maintenance typically increase the life span of various parts of their home. This leads to the second criteria for buying a certain product for a building project; it should require as little maintenance as possible for that type of material. Why? Because as a society, we hate maintenance. It requires either cash or time and we don't have enough of either. So, if we buy the materials that require little to no maintenance we can spend time how we want to without worrying.
Another method for reviewing materials to use in your new home is the cost/benefit analysis. Unless you you have more money than you can spend, you will want to weigh the additional cost for a particular product with the additional benefits. While performing this cost/benefit analysis, it's important to consider life cycle cost of the product. This is the complete cost of the product from the day it's purchased to the day you replace it and includes things like maintenance, installation and energy requirements.
The important thing to remember here is that you shouldn't rely completely on your contractor to choose quality materials for your project. You need to take an active role to make sure the best products with the highest value are incorporated. After all, the quality of your project will only be as good as the pieces that make up the whole.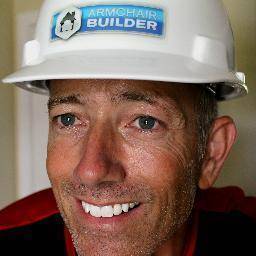 Michael Luckado has built, remodeled, and repaired thousands of homes across the U.S. He co-founded ArmchairBuilder.com to help people save money and time creating their dream home.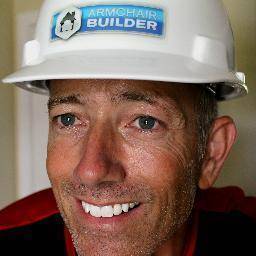 Latest posts by Michael Luckado (see all)