Last Updated on
Winter is on its way, if it hasn't already arrived in your area, and protecting your trees, shrubs and garden beds from the elements is an essential task for long term maintenance and care of your landscaping. A significant amount of money and time has been invested in the appearance of your yard, not to mention, the curb appeal of your home so protecting this investment and the beauty of your landscaping is an important task of home ownership. Granted, a large portion of your trees, shrubs and evergreens will lie dormant for the season; however, protecting your home's curb appeal and garden survive the winter and look great when spring comes depend on a few easy steps.
Watering – Continue to water your woody plants throughout the fall season/warmer weather as it is a common misconception that there is no need to do so after the summer has passed and the leaves have changed. Your trees and shrubs require the equivalent of one inch of rain per week in order to gather the moisture they need to survive the winter as well as your evergreens. Because evergreens don't lose their leaves or needles, they continue to give off water vapor all winter long and if water storage is insufficient, the drying effects of the late winter sun and wind can cause significant damage. Consider using an anti-desiccant, which applies a waxy coating to the leaves/needles of your trees and shrubs, on your pines and evergreens such as hollies, azaleas and rhododendrons to retain moisture.
Mulching – A solid layer of mulch around the base of trees and shrubs help to insulate their root systems and prevent moisture loss; however, take care not to apply mulch too heavily as it may result in providing dwellings for rodents and assorted other animals. Mulching is also ideal for smaller beds but you may want to consider planting a cover crop for larger beds.
Fertilization – High nitrogen fertilizers and potassium applications can increase the intake and storage of key nutrients necessary to trees and shrub survival during the winter months.
Perennial garden beds – Ideally, these should be cleaned up and mulched during fall garden maintenance by removing dead and old stalks as well as leaves. However, if you get too far along into the winter season, just leave them as is and use them as mulch, adding a layer of protection to the roots of your perennials as the cleaning and mulching go hand in hand; either do them both or do neither.
Snow and Ice – Cold temperatures, drying winds and the snow and/or ice cover of winter can cause minor and major problems for your landscape without proper preparation. Protecting your landscape against winter damage starts in the design process. If you live in a more dramatic climate region, snow and ice management begins with planning. Professionals recommend leaving up to 20' or more at the end of the driveway where plows will have access to push snow or leave an open space along the perimeter of the driveway where snow can accumulate without doing harm. It's a good idea to clearly mark the edge of all paths and driveways ensuring that your markers are tall enough to be visible above projected snowfall levels. Salting your driveway and paths may be necessary to prevent dangerous ice conditions but it can take a serious toll on the surrounding landscape so consider using ice melting alternatives such as magnesium or calcium which greatly reduce the potential for damage.
Winterization of your landscaping doesn't need to be an especially difficult or arduous task; the large majority of the tasks fit into a regular round of maintenance for your landscape and when spring, inevitably rolls around again, you are almost set to go. By taking a little extra care in the design process and good maintenance throughout the year, preserving your home's curb appeal along with your landscaping investment, will provide peace of mind and less time and money spent on repairs or replacement ornamental greenery.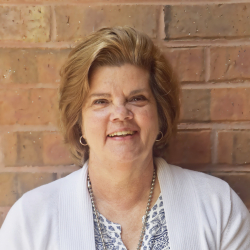 Having been in the home design industry for over a decade, Cynthia Pickett handles all aspects of the customer service experience from creating website content to answering all of your most pressing questions.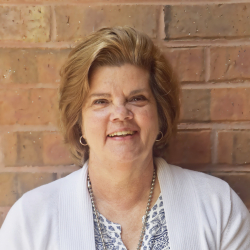 Latest posts by Cynthia Pickett (see all)