Last Updated on
Have you ever seen the movie Liar Liar with Jim Carrey? His son's birthday wish is for him (Jim Carrey) to not tell a lie for 24 hours. As Jim becomes painfully honest, things get pretty hairy since he's a lawyer that often stretches the truth. And since builders often focus only on the positives, we created this reoccurring article series, Questions to Ask Potential Builders, to flush out the important details you need to know as a customer. Of course we'd love to help you build your own home, but we know that it's just not realistic for everyone. So we hope this segment will help you get the straight answers you need from the potential builders you interview to build your dream home.
If you're interested in having a unique home, you should ask potential builders if other homes will be built like yours in the community. You spend hours going through plans, details and products to put together your ultimate dream home. So, it's never fun to see the identical house built a couple houses down. Worse yet, your home is built again and again on your own street.
As a builder, I can tell you people want what they see. This is partially why we build model homes. Many of our customers want the same home with the identical selections as the model. New housing developments sometimes have what they call anti-monotony clauses to protect the look of the community. Each clause is different, but it might say, for example, that every third or fourth house on a street must be different. These clauses typically only pertain to the front elevation and colors, not the actual house floor plan and what's inside. So be careful, you don't want to rely on the anti-monotony clause only…especially if you want your home to be a one-of-a-kind in your neighborhood.
We just finished a kitchen remodel and several of the suppliers and vendors wanted pictures so they could show prospective clients. After giving them permission to take pictures, we realized what we had done. This kitchen that we had put hours and hours into the design, product selection, and color choices would most likely be duplicated several times in our community. So, if it's important for your project to be unique, you may want to let your contractor know this.
When you purchase a house plan, you typically are only buying it for a one time use. Of course your builder could purchase another copy of the same identical plan, so be sure to discuss this. If it's a big deal for you, you may want to have your builder sign something stating that your particular home plan won't be built again in your community or on your street.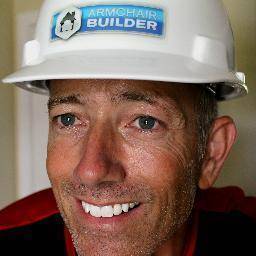 Michael Luckado has built, remodeled, and repaired thousands of homes across the U.S. He co-founded ArmchairBuilder.com to help people save money and time creating their dream home.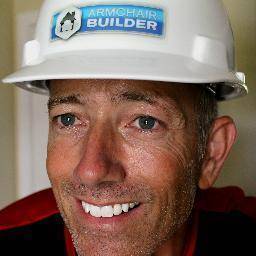 Latest posts by Michael Luckado (see all)