Last Updated on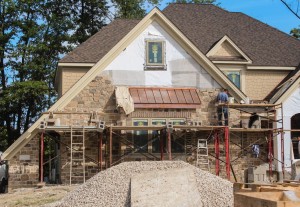 Sometimes we like to look at what other people are doing in their homes to get ideas for our new project. What's more popular right now wood or vinyl siding? Are people putting two or three car garages on their new homes? How many homes built last year had one or more fireplaces? Let's take a look at the recently released U.S. Census Bureau permit numbers to see what types of homes were built last year.
House Plan Type
If you had to guess, would you say more ranch style homes are being built or those with two stories? If you said more two story homes are being built, you were correct…but not by much. Of the total 569k new, privately owned single family homes completed in 2013, 305k had two or more stories. That represents 53 percent of the total.
Siding Choice
We all love stone and brick on our homes. But these high quality finishes can add significant cost to our new construction budget. Vinyl siding can be installed for as little as a dollar a square foot versus twenty or more for stone. This is probable why 28 percent of new homes sold in 2013 had vinyl siding as the primary exterior cladding while less than 3 percent had wood siding.
Garage Size
Before the real estate pull back it seemed that each house built had an even bigger garage. Tandem garages with four or more spaces for vehicles were common. So has this trend changed? It turns out seventy percent of the new single family homes sold last year had a two car garage. Approximately 23 percent of the new homes sold had a three car garage (or bigger).
Fireplace
Are people still designing homes with fireplaces in them? They sure are. Over half of the new homes sold last year (53%) had at least one fireplace. Keep in mind, a large number of homes in the U.S. are built in warm climates that don't allow fireplaces to get used very often. In these locations, a pool is probably more appropriate.
Foundation
When it comes to foundations, slabs dominated the support for new homes built in 2013. Of the 569k new single family homes completed in 2013, nearly fifty-five percent were built on a slab. Only sixteen percent of the homes completed had a crawl space while twenty-nine percent had a partial or full basement. Keep in mind, the type of foundation used is sometimes a function of the lot, and is not necessarily the first choice of the homeowner. That being said, a slab can be an affordable way to build a home.
These are just a few of the housing characteristics tracked by the U.S. Census Bureau. But just because everyone else is doing it, doesn't mean you should.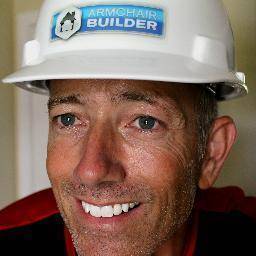 Michael Luckado has built, remodeled, and repaired thousands of homes across the U.S. He co-founded ArmchairBuilder.com to help people save money and time creating their dream home.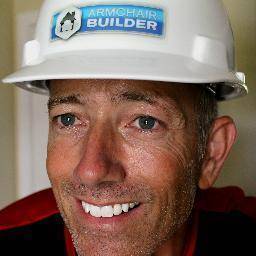 Latest posts by Michael Luckado (see all)