Last Updated on
One thing we learned from this past real estate market downturn is that not all home features are created equal. Adding certain design options to your home may not bring as much money as you would like when you eventually go to sell. The good news is, you have the ability to pick and choose which features to include in your new home to maximize value.
So what tools are available for you to determine which new home options will bring the greatest value? Remodeling magazine's Cost Vs. Value Report 2013 is a good place to start. Yes, this report is for remodeling projects, not new homes, but it can still provide valuable insight into which new home options might provide the best value.
The estimates used for the report are based on the cost to make the design change to an existing house. This cost will typically be higher than the new construction cost since it includes removal and rework prior to starting. However, the resale values that were put together from members of the National Association of Realtors would apply to your new home when resold. So keep in mind, the cost recouped numbers shown in the report will typically be lower than what you might expect from your new home design choices.
Here are the top nine remodeling projects based on cost recouped at resale as presented in Remodeling magazine's Cost vs. Value Report 2013…
Entry Door Replacement 85.6% A higher end door can really make an impact in your home
Deck Addition (wood) 77.3% Decks and patios are a great way to extend your living space
Garage Door Replacement 75.7% Consider a designer model if your garage faces the street
Minor Kitchen Remodel 75.4% The kitchen is a major focal point of any home
Window Replacement (wood) 73.3% Good windows will pay you back in energy savings as well
Attic Bedroom 72.9% An attic can be a great place to add living space efficiently
Siding Replacement (vinyl) 72.9% Consider maintenance and resale when choosing your siding
Window Replacement (vinyl) 71.2% Vinyl windows can be a high quality, energy efficient option
Basement Remodel 70.3% Typically the least expensive way to add living space to a home
As mentioned above, the new costs for these design options will be lower in most cases so the actual cost recouped at resale should be higher for new construction. Although not a perfect comparison, these numbers allow you to see what home buyers are currently looking for. They also let you see the relative impact each design choice might have on your future home's value. What options are you considering for your new home?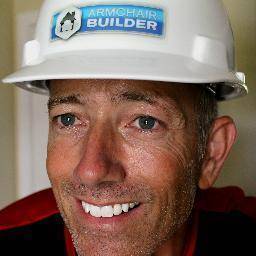 Michael Luckado has built, remodeled, and repaired thousands of homes across the U.S. He co-founded ArmchairBuilder.com to help people save money and time creating their dream home.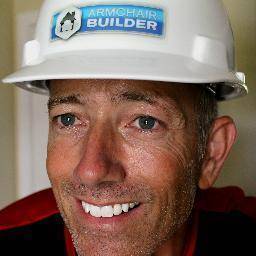 Latest posts by Michael Luckado (see all)