Last Updated on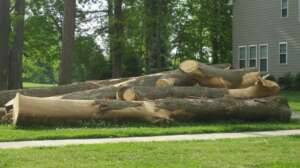 When planning the location of your new home on the lot, be sure to consider the existing trees. Although trees are considered by most people to be a premium addition to any lot, they can also cause major problems if they are too close to the home. From foundation cracks to water drainage issues, trees can be major contributor to frustrations with your home.
Grading
In order for any yard to properly drain rain water, it must be pitched for gravity to have an effect. Otherwise, the water will accumulate causing insect issues and possible foundation leaks. The engineered plot plan shows what adjustments must be made to the existing lot grade to allow it to drain properly. If trees are in the way, the grading cannot be done. Keep in mind, the tree roots will be damaged by heavy equipment if grading needs to be done anywhere within the drip line of the branches.
Foundation
Tree roots that come into contact with the foundation footings or walls can lead to problems. These roots can put tremendous pressure on a foundation causing cracks and possible failures. It's a good idea to consult an arborist before leaving any large trees up near your new home as different tree types will have different root structures.
Roof and Gutters
All of you that have lived in a home with trees surrounding it know that maintenance can be a challenge. Debris from the trees can clog gutters, stain roof shingles, and cause fire hazards with chimneys.
Structural Safety
Watch the news after a heavy storm and count how many homes have been severely damaged by tree parts. A large tree that falls can absolutely destroy a home. The trunks can be deadly, but even branches can create major structural damage when they fall. By keeping plenty of distance between large trees and the structure, your family and home will stay safe.
Clearance
From experience, I can tell you it's a good practice to keep a twenty to twenty-five foot area around a home free from large trees. This will allow for proper grading, safety, and maintenance.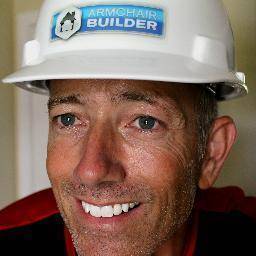 Michael Luckado has built, remodeled, and repaired thousands of homes across the U.S. He co-founded ArmchairBuilder.com to help people save money and time creating their dream home.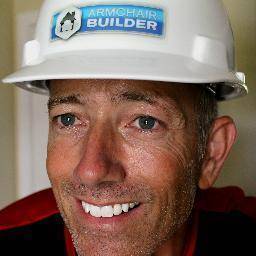 Latest posts by Michael Luckado (see all)