Last Updated on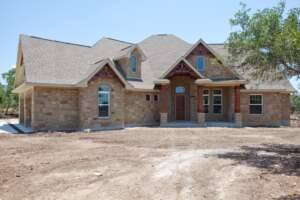 Building a new home can be a time consuming experience even with a full service general contractor. There are product and color selections to make, design decisions to tackle, land/lot choices…etc. That being said, there are some very compelling reasons for going through this process. Here are the top five reasons to build new versus purchasing an existing older home.
Get Exactly What You Want
Have you ever walked into an older home that has been remodeled extensively? In most cases, it is really obvious even to people that aren't in the building business. From oddly shaped rooms to awkward column and beam placement, many renovated homes look…well, renovated. It's very hard to redesign an older home well without totally rebuilding it. And because a total rebuild is so expensive, most major remodels stop short.
By building a new home from scratch, we get full design control to do whatever we want. It can be frustrating when looking for an existing home that comes "close" to our desires. Instead, we choose the house plan that fits our lifestyle exactly while enhancing it with the products and color choices that fit our tastes. Good times.
Low Maintenance
Whether we perform our own maintenance on the home or hire it out, there is a cost associated with it. Every minute we spend on home maintenance or repairs is time we could be spending at our jobs or having fun with friends and family. New building products come with reduced maintenance requirements in many cases…and if not, choose another product. As we mentioned in the section above, when building a new home we have complete control over what products are used to build it.
Some examples of building materials that have improved drastically to reduce maintenance over their life cycles include…
Roofing (resistance to blow offs, ice dams, algae and longer lifespans)

Siding (no more re-painting every couple years)

Exterior Trim (composite with no painting required)
New Technology
It can cost big money to retrofit new technology into an older home. Things like radiant underfloor heating, advanced insulation and energy sealing, solar power, security systems, and high tech sound and video, can be installed into an existing home but it definitely becomes more difficult. In many cases, homeowners decide to forego some of the new advances because of the additional cost.
Quality of Life
For those of us that like a project that never seems to end, buying an older home can be a great hobby. For everyone else, building a new home allows us to create what we want all at one time to prevent regular updates. Of course if you like projects, building a new home won't prevent you from coming up with new things to tackle.
Peek Behind the Curtain
For those of us who have lived in an older home built by someone else, we know how challenging it can be to tackle problems. From roof or basement leaks to electrical or plumbing problems, trying to find the root cause can be a challenge when most of the items are concealed within walls or ceilings.
So when we build a new home, we get to take a "peek behind the curtain" to see how things are being put together. This allows us to better understand how the home functions and helps us to diagnose potential future problems. And because we sometimes have short memories, many folks document the stuff behind the walls with photos or video shot during the building phase for future reference.
So building a new home can be a big project for today's time strapped families. However, for those willing to go through the process, there are significant advantages that will pay dividends well into the future.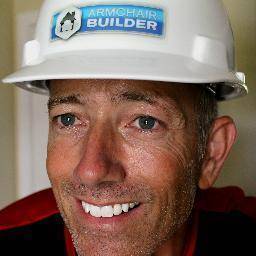 Michael Luckado has built, remodeled, and repaired thousands of homes across the U.S. He co-founded ArmchairBuilder.com to help people save money and time creating their dream home.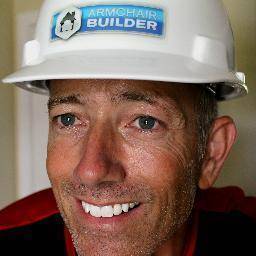 Latest posts by Michael Luckado (see all)