Last Updated on
We've all heard the horror stories about building a new home. The truth is, most new homes will have some minor adjustments required after closing, but the big problems are rare. Leaky showers are one common problem that can be avoided by insisting on a few extra quality control measures. Here are some builder tips for making sure your tiled showers stay trouble-free.
Rubber Membrane Under Floor
One of the more common places for water leaks in a shower is through the floor. One way to prevent water from escaping underneath is to install a rubber membrane, sometimes called a pan liner, under the floor. This liner will provide a waterproof barrier up to the shower drain to contain any water that gets through the tile and mortar base. Another option to prevent the leaky floor is to use a solid fiberglass or marble shower base instead of mortar and tile.
Cement Backer Board
The walls of a shower are always susceptible to moisture. For this reason, it's important to use a material under the tile that will not deteriorate in a moist environment. Cement backer board is a must in any shower location to provide a solid base to support the tile. This board should be installed from the shower floor up to a minimum of six feet in height.
Waterproof Walls
The only thing keeping water from getting through the walls in a shower is the tile, grout and caulk. If any of these items breaks down over time, water can get through to the wall. For this reason, it's a good idea to apply a waterproofing material over top of the cement board before setting the wall tile. There are several different waterproofing materials and methods including those applied in a liquid form that comes in a bucket and is rolled on. The rolled on liquid dries as one seamless barrier to water.
Solid Ledges
Any ledges or horizontal surfaces in a shower present a potential future problem. Even though each of these surfaces will be pitched to drain the water off, the water can stick around long enough to make its way through any cracks or gaps in grout or tiles. For this reason, it's a very good idea to use solid materials when covering ledges in a shower. This would include the threshold for the shower enclosure and door. Solid surface, granite or marble can be used in slab form to create a barrier to water in horizontal surfaces.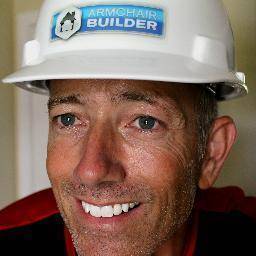 Michael Luckado has built, remodeled, and repaired thousands of homes across the U.S. He co-founded ArmchairBuilder.com to help people save money and time creating their dream home.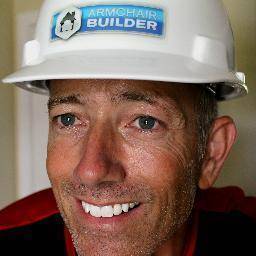 Latest posts by Michael Luckado (see all)