Last Updated on
A friend of mine is currently having a home built by a large home building company.  Unfortunately, I was unable to persuade him to take on the project as an owner builder.  Turns out, he is regretting the decision.  The problem is the option pricing given to him looks to be over-priced.  So what can you do if this happens to you when building?  Here's some insider advice for getting the most bang for your buck.
Put Your Wish List in Initial Contract
Remember how excited you were when you signed the documents for your first house or car?  Believe it or not, many builders have the same reaction with your new home purchase.  After all, each new home will bring more work to employees and help the company make more money.  So the initial contract signing is a special event for everyone involved.  This is why it's a good time to get all of your wish list items into the initial contract.  Why?  Because the builder will most likely be more willing to negotiate the pricing to get you to build with them.  Once you sign the contract and hand over your deposit, you lose a great deal of your bargaining power.  
Also remember the loan amount you qualify for, along with your down payment, will dictate the number of options you can choose.  So it's good to get all of the things you want out on the table early on so you know what you're dealing with.  It's no fun to sign a contract for a new home and then later find you don't have the financial ability to get everything you wanted.
Break Costs Down
Unfortunately my friend didn't get all of his wish list items included in the initial contract.  So when he asked for pricing to delete the master tub and put in a bigger shower, he was hit with sticker shock.  Mind you, his request was made just a week after the contract signing so no work had been done by the builder at this point. 
So what did I tell him to do?  The best way to deal with pricing that appears to be out of whack is to ask the builder for a cost breakdown.  A quality company won't mind giving you a simple estimate showing the estimated quantities of materials and labor along with the unit cost of each.  The unit cost is a dollar amount per measurement (i.e. $4 per square foot or $2.50 per lineal foot).  This breakdown will also include the builder's markup, which is only natural for any business that wants to survive. 
Here's a quick breakdown of the costs for the tub deletion with new larger shower:
·         Soaker Tub Credit = -$500
·         Larger Frameless Glass Enclosure = +$1000
·         Tile Material, 50 sq. ft. = +$450 (includes tile, cement backer board, and waterproofing)
·         Tile Labor, 50 sq. ft. @ $5.00 = +$250
·         Architectural, make change to house plan = +$150
Note:  This breakdown is similar to the Bid Sheets owner builders use to tell companies how they want the price to be broken down for each building activity…which makes review and comparison much easier.
Once you have the breakdown, you will be able to review each line item to better understand where the money is going.  And if the costs are way out of line, you now have a place to start for negotiations.
Late Changes
Whether you are building as an owner builder, or with a full service home building company, you will want to avoid late changes.  Luckily, my friend made his choice very early in the process but if you do make a late change, it will cost you.  Some of the costs for late changes include…
·         Permit Change Fees
·         Architectural Change Costs
·         Tear Outs and Rework
·         Schedule Delays (remember, some of the material is ordered well in advance for a new home)
Having all of your wish list items included at the beginning of the project you will save you money.  If you do forget an item or two, just be sure to get them in well before construction starts.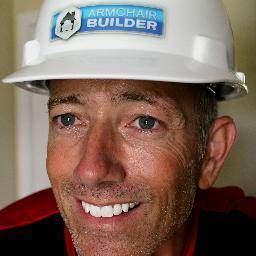 Michael Luckado has built, remodeled, and repaired thousands of homes across the U.S. He co-founded ArmchairBuilder.com to help people save money and time creating their dream home.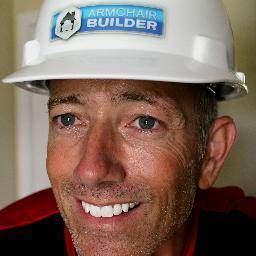 Latest posts by Michael Luckado (see all)