Last Updated on
Winter lingers, yet, no matter the length, spring is sure to follow and with it the promise of longer days where the sun is warm, where flowers begin to bloom almost recklessly, where every field is clothed with grass and every tree burst forward with budding leaves. That magical time of year can also be captured in your home, even if it's not quite spring in your "neck of the woods." Little things in anticipation of warmer outdoor weather can be incorporated into your home while you anticipate the arrival of spring.
Now is the ideal time to spruce up your home to give it a fresh and updated look. After a long and oftentimes dreadful winter season, there is no better way to prepare for spring than to incorporate some light touches into your home décor. The color, sights and sounds of spring will help to transition your home and soul in preparation for a more carefree, lighter season. Be creative and incorporate some of these tips for Spring's long awaited arrival.
Windows – clean those gorgeous channels of light and throw them open. ~ Spring – the music of open windows. Change your window treatments for something light, fun and bursting with color. Choose something inexpensive, whimsical and light hearted to match the season or even nothing at all.
Great window views for house plan 034-00097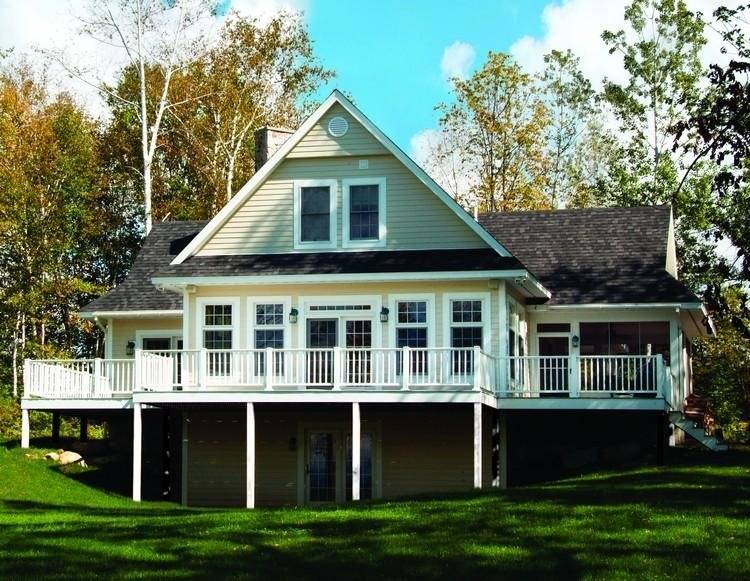 Paint – do your walls need updating; if so, go ahead and paint them. Obviously, not everyone can change their wall color each season; however, if it's been a while since the walls have gotten a fresh coat of paint, now's the time to do it. Whether you paint just one accent wall or the entire room, one can of paint has the ability to completely transform an entire room and painting is the one of the most inexpensive solutions when you are looking to spruce up any room.
Accessories – match the season with your mood. Maybe removing some of the darker, heavier objects you have on display and incorporate lighter materials from your stash of flea market finds or travel items you came home and put up would be a good idea. Also, nature's color palette is a true inspiration; use floral arrangements, fruits or other natural objects such as tree branches, pinecones and nuts. Floral arrangements can be purchased locally but don't overlook nature's tapestry. As you begin to go and stay outdoors for longer periods of time, look for blooming and non-blooming greens and little pockets of color to bring home with you. Not only do they look good, they smell good too, and that is an instant mood enhancer. Or plant an herb garden right in your kitchen; these mini gardens do double duty – awesome aroma and healthy side benefits. Introduce large greenery into your home's décor; great space fillers with width and height dimensions and a large variety of plants are naturally detoxifying. For complete sensory overload, scent your home with fresh fruit and citrus or light aromas.
Pops of color – adding pops of color can define everything you love about your home. Whether you add bold, saturated colors or lighter pastels, this one thing can immediately freshen your home's décor. Pillows, accent rugs, inexpensive window coverings, a cute little planter, light colored throws; all these items can be purchased inexpensively and/or be handmade for little cost. Small price = big impact.
Bedding – one of the best ways to immediately refresh your bedroom is to swap out your bedding. There are a wide variety of inexpensive bed coverings to be had or mix and match for a bohemian feel; swap out an accent rug, buy light see-thru curtains and instantly transform where you spend a good portion of your day.
Spring cleaning – it feels so good, so just do it. Clean that junk drawer out, go through your closet, clean those baseboards and molding, sweep, mop and vacuum under the beds, in the closets….everywhere. Have a yard sale or donate items you no longer want/need to your local thrift store. Throw those windows open, put on some good music; somehow, those two things can lighten the mood and spring cleaning becomes productive and fun and then spend the day outside with family.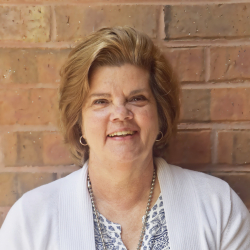 Having been in the home design industry for over a decade, Cynthia Pickett handles all aspects of the customer service experience from creating website content to answering all of your most pressing questions.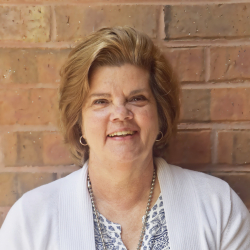 Latest posts by Cynthia Pickett (see all)