Last Updated on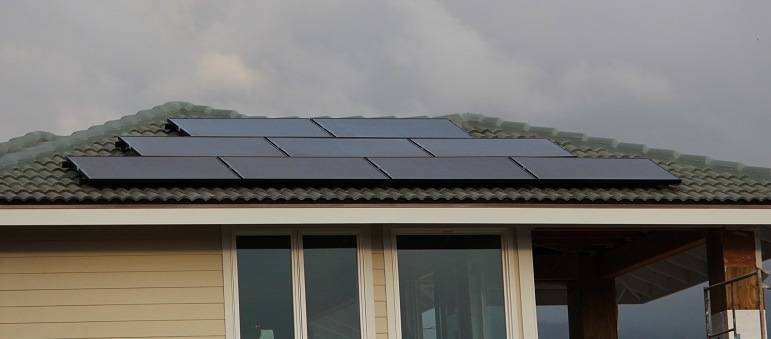 Solar power systems are becoming increasingly more common on new home builds throughout the U.S. These systems save the homeowner money by converting sunlight into useable power for the home's mechanical systems. A lot of good comes from these power systems but along with it comes a couple potential problems. Here we take a look at a few of the potential problems and discuss building codes that are being implemented to protect homeowners, fire fighters, and roofing contractors.
Preventing Electrocution
Any power supply has the potential to do serious damage if not properly protected. The power that comes out of the solar panel array is fed through wires that run to inverters and then into the house service panel. These distribution wires need to be protected to prevent accidental electrocution of any workers performing work on the roof. For example, let's say a homeowner decides to add additional roof vents. This requires cuts to be made through the roof surface. If the wires from the solar system are not protected from being cut, a deadly accident can occur.
So in order to protect the photovoltaic distribution wires, it's important for them to be run inside a protective conduit. They also need to be run at the ridges/valleys of the roof or located under structural members for protection. Remember, when a roof needs to be cut open, the structural members are typically left untouched. So by placing the wires from the solar panels under the structural supports, they will have additional protection.
It's also important to have the disconnect for the solar system be in a readily accessible location with markings indicating it is the "solar disconnect". In addition, the disconnect must be visible from the main service disconnect for the home. This makes it easier to find the solar power shutoff in an emergency.
Allowing for Roof Access
It's also important to allow access to the roof for fire-fighting efforts to be accomplished safely. So in order to achieve this, two things must be implemented in a photovoltaic system design. First, the panels must be placed to allow for three foot wide walkways around them. This allows firefighters to maneuver on the roof.
In addition to this walkway requirement, the design must leave space at the ridge to allow for openings to be cut for fire-fighting operations. If the entire roof surface is covered with solar panels, it becomes difficult to maneuver and make access points to the home's attic.
Solar power systems are a great way to save money and alleviate some of the stress on current power grids. And by following these simple design and installation tips, the system will provide safe, clean energy for years to come.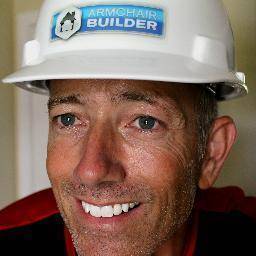 Michael Luckado has built, remodeled, and repaired thousands of homes across the U.S. He co-founded ArmchairBuilder.com to help people save money and time creating their dream home.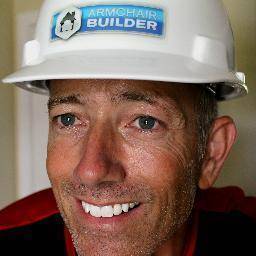 Latest posts by Michael Luckado (see all)