Last Updated on
When we think about building our new dream home the last thing on our minds is insurance coverage. Homeowner's insurance is one of those necessary evils that negatively impacts the budget but is required to get a mortgage. However, there are some things we can do when building a home to reduce the insurance premiums in many cases. From special foundation fasteners to impact resistant roofing, insurance coverage can be reduced by building a home that will be more resistant to Mother Nature's power. Here are couple simple measures that make a new home stronger and less susceptible to loss.
Foundation Anchoring
In most parts of the country, some form of anchoring system is required for attaching the new home's frame to the foundation. The method of anchoring can be steel bolts or straps embedded into the concrete wall with regular spacing around the home. These code requirements will vary depending on where the new home is being built. Areas susceptible to earthquakes and high winds (a.k.a. hurricane zones) will require more advanced, beefier connections.
Hot Water Heater Anchoring
Hot water heaters can be susceptible to falling over due to earth movement or from impact from airborne objects. Securing the hot water tank in place can prevent movement that could lead to water supply line leaks or even worse, gas supply line leaks. Straps can be used to attach the tank to wall studs while flexible gas supply lines can help mitigate the potential for gas leaks in the event the water tank shifts or moves.
Cripple Wall Bracing
A cripple wall is a short framed wall that is shorter than a full story wall. These are used many times on top of the foundation between the foundation and the first floor framing. One example of a cripple wall would be in a garden level basement where the rear wall is half poured concrete or block and half framed. Cripple walls can be unstable in the event of an earthquake or high winds. As the ground shifts in an earthquake, the unbraced cripple wall can shift causing major damage to the structure and its occupants. By adding bracing to the wall to secure them in place, the structure will be more resistant to movement and subsequent damage.
Dead Bolts
These types of exterior door locks help to beef up security for the home. These will add a few hundred dollars to the cost of a new home but the cost will be more than offset by the peace of mind that break-ins will be more difficult. It's extremely important to follow the dead bolt manufacturer's instructions during installation. All security plates and screws should be used to make sure the dead bolt functions as intended.
Lightning
Lightning can cause all types of damage from frying expensive electronics to causing fires. Lightning protection systems provide a direct path for lightning to follow to the ground, rather than through the house structure and its wiring. Please note that lightning protection systems will not protect a home against electrical damage or fire from lightning that enters through the telephone, cable or electric lines to the house. Whole house surge protection devices are needed for this protection. Whole house surge protection systems are installed on the electric meter or the electrical panel to help protect the appliances and electronic equipment in your house.
These are just a few of the building techniques and products used today to make new homes more resistant to loss. The more resistant a home is to potential loss, the lower the homeowner's insurance premiums should be.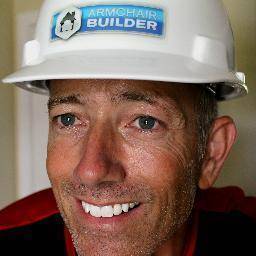 Michael Luckado has built, remodeled, and repaired thousands of homes across the U.S. He co-founded ArmchairBuilder.com to help people save money and time creating their dream home.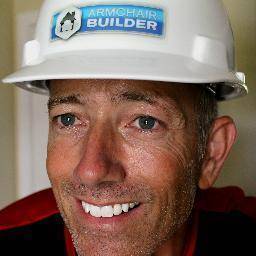 Latest posts by Michael Luckado (see all)