Last Updated on
One of the single, most expensive items that goes into a new home is the lumber package. From subfloors to walls to roofs, a huge portion of the structure of each new home is made up of wood. Because of the huge quantities of this material in the average home, it's important to do everything possible to keep the costs low. Here are some builder tips for saving money on your new home's lumber package.
Why Spend Time on Lumber Costs?
The lumber package for a new home can easily run into the twenty thousand dollar range. So a small five percent savings can add up to over a thousand dollars in your new home budget. But isn't lumber a commodity? And if so, shouldn't the prices be consistent? The answers are…yes and yes. However in reality, the prices can vary greatly from one lumber supplier to the next. Here are some reasons prices vary up to twenty percent from one lumber company to the next…
Cost Structure

– What kind of cost structure does the company have? Are they located in a high cost of living area (tip: it can save you big money to look for companies out in the rural areas with lower costs)

Purchasing

– Each lumber company sets the price of their inventory based on the cost. If they bought the lumber at the wrong time, the cost may be much higher than the competition.

Quantity Buys

– In many cases, larger quantities will reduce the cost to the supplier. So a higher volume company may be able to offer you better pricing.

Required Purchases

– Some lumber companies have deals with mills to supply a certain amount of material per quarter. In this case, the supplier may be willing to move some old inventory at a lower price to you in order to make room for the new stuff.
Bidding Out Lumber Before asking for pricing from lumber suppliers, it's important to create your estimate of quantities. This is sometimes called a takeoff. It's important to include every item the bidder is to supply in the takeoff. Also, make sure you include very detailed descriptions of the items you want provided. This would include the grade of lumber as well as the size and type. For example, you may use #2 grade and better hem fir 2×10′s for framing structural headers of windows and doors. If this information is foreign to you, check out this lumber buying guide from Lowes. It's very important to be specific in the details of each product so you get a good price comparison from each supplier. The difference in price of #1 grade SYP (southern yellow pine) and a #2 grade SYP can be 10 to 20 percent. It's also important to ask the company for a price lock for a given time period. For instance, if you think the lumber will be used in a month, make sure to ask for a sixty day price lock just in case the schedule slips. It's also important to always ask for a delivered price including tax. I was building a home about seven years ago and the lumber company forgot to include tax or delivery in the bid. The difference in cost was a whopping $1700! This is obviously not good for your budget. In order to get the best price for the lumber package for your new home, have each company break their bid down into components. To save time comparing bids, I give each company a bid sheet listing out how I want the bid to look. Then each bidding company supplies their unit prices and provides a total for the complete lumber package. By having each company break their price down, you can quickly and easily compare companies. This will also allow you to make product substitutions to save additional money. General Contractor Loyalties If your plan is to hire a general contractor to manage the construction of your home on a cost plus or a percentage basis, you will want to pay close attention to the bidding process. Many contractors have loyalties to certain suppliers. This can be good and bad. The best way to keep everyone honest is to get a minimum of three bids for each line item in your new home budget.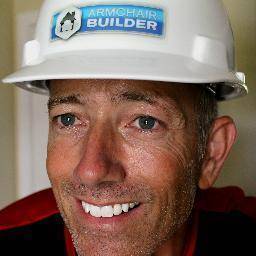 Michael Luckado has built, remodeled, and repaired thousands of homes across the U.S. He co-founded ArmchairBuilder.com to help people save money and time creating their dream home.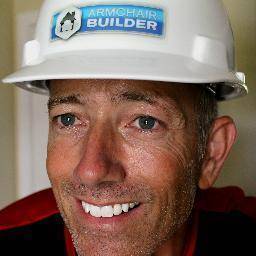 Latest posts by Michael Luckado (see all)