Last Updated on
Did you know you can add square footage to your new house to be built at a huge discount from the average new home square foot cost quoted? As an owner-builder, you will save the typical markup from the general contractor…but the savings go farther than the usual 15-20%. You can save an additional 50% off the average new home square footage costs just by following a few simple guidelines.
Location is Big in Estimating
Most people use average cost per square foot estimates when determining the impact of a house plan change. This is generally not a good idea, because there are so many variables in the building process. Things like geographic location costs, finish specifications, building methods…etc., can really affect the actual cost to build. So square foot cost estimates can be used for general rough estimating, but should be avoided for anything else.
One of the major shortcomings of the cost per square foot estimate is that it combines all of the house costs into one number. Most people who have completed remodeling projects in their existing home know the more expensive rooms are the kitchen and bathrooms. So if you add square footage outside of these locations, you will spend considerably less than the average cost per square foot estimated for the entire home.
So, if you are looking for cost effective ways add square footage to your new home plan, consider adding it to the bedrooms or the living/family room. The costs for adding on to these spaces typically don't include the more expensive items like…
cabinets
appliances
countertops
wall tile
plumbing
glass enclosures
doors
furnace/A/C (although you may need to increase the sizing to accommodate more space)
windows (depends on how much space you add…you may want to re-locate windows on the plan for aesthetics)
Also keep in mind, every bathroom and kitchen has hard surface flooring in it. Tile, hardwood, and even vinyl are almost always more expensive than carpet. So if the space you are adding has carpet, the efficiency of the additional space increases even further over the estimated cost per square foot for the entire home.
Keep it Even
You can maximize efficiency with any square footage increases by adding in even numbers. Most building materials come in even numbered lengths and widths including roof and wall sheathing, subfloor panels, lumber, joists…etc. For example, take a look at the subfloor panels in your home. Both plywood and OSB come in 4×8 sheets. By adding an even number, you can better utilize your material and minimize waste.
Another place where you will save by adding square footage in even numbers is with your roof trusses. These are typically spaced two feet on center. So in most cases you would need two extra roof trusses whether you added three or four feet to the width of your home.
Simple Lines Translate Into Savings
Keep your additional square footage simple. Meaning, don't add any complicated angles to the home if your goal is to add space efficiently. When you start chopping up the home and adding angles and jogs in walls, you add cost for extra waste and labor. For example, it takes more effort for the poured concrete wall foundation contractor to place a corner in the foundation than it would to add length to a straight wall.
If you would like to add extra square footage to your new house plan but want to minimize the impact on your construction budget, follow these simple guidelines and you will be well on your way.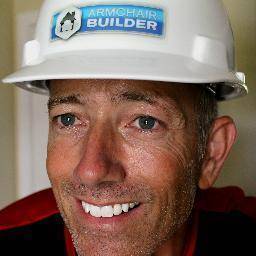 Michael Luckado has built, remodeled, and repaired thousands of homes across the U.S. He co-founded ArmchairBuilder.com to help people save money and time creating their dream home.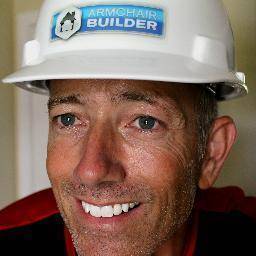 Latest posts by Michael Luckado (see all)