One of the major items that people compare when looking at potential builders to build their dream home is price. Of course this is only one of the major criteria for comparing builders but, nonetheless, it's very important. There is a right way and a wrong way to go about asking for pricing from builders. Using the correct method for soliciting bids will yield accurate costs that can be used to find the company with the best fit for the project.
Just Give Me a Ballpark
As a professional builder, I can't even tell you how many times I have had potential clients say, "Just give me a ballpark estimate for this home." These are the same people that will bring that wild guess back up later in the process and will want to know what changed to increase the costs. Never ask for a rough estimate without giving all the details about the project. Here are the details that you will need to get accurate pricing for your new dream home.
It All Starts With The House Plan
The house plan will be the anchor for obtaining pricing from builders. A good set of plans tells potential general contractors what you would like to build. From foundation plans to mechanical diagrams, these renderings help the builder visualize the final product and what it will take to get there.
Building Lot
A house plan is totally necessary but it doesn't tell the whole story. Without a piece of property to build the home on, there's not much to talk about. Having a building lot for the contractor to look at will help them estimate many costs including…
Utilities – sewer, water service lines, electric, gas…etc. These things all cost money and the length of runs as well as the ground conditions dictate costs of installation.
Driveway – If the home sets back several hundred feet the driveway will cost more. The difference in price between two driveways can be significant depending on square footage and materials needed.
Tree Removal – If trees need to be removed, a budget line item will need to be created for that. For the thickest lots with large trees, the cost for cutting, hauling and stump removal can be thousands of dollars. And if trees are to be kept, there can be significant additional costs for protection of roots.
Excavation and Grading – There will be significant cost differences for excavation and grading for building a home from one piece of property to the next. Dirt may either need to be brought in for low areas or trucked out for a high lot with no place to respreads the additional soil.
Without having a lot or piece of land to look at, the builder's estimated cost to build could be off by tens of thousands of dollars.
Engineered Plot Plan
An engineer creates a plot plan to show exactly how the home will sit on the lot. This helps potential contractors price out the items mentioned above. The final grade elevations shown on the plot plan will help the contractor determine how much dirt will need to be moved to create the final yard and landscape. This engineered plot plan will also show if retaining walls are necessary for the property.
Specifications
Cabinets, flooring, exterior siding, roofing material…etc. are all items that need to be clearly explained before an accurate price quote can be obtained. It's easy to say, "we will pick all of those later", but that doesn't help you get an accurate price for the total cost of the project. One general contractor may get better pricing for high-end custom cherry cabinets, while the other may be more of a low-end builder that has better pricing on stock cabinets. Be sure to have the manufacturer and model for each of these finishes for the home if you want accurate pricing.
Obtaining accurate price quotes from builders/general contractors is all about the details. As long as you give them what they need, you should be able to get estimates you can count on.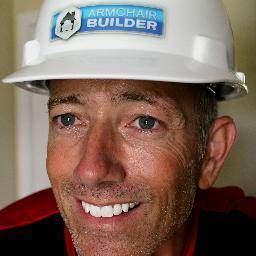 Latest posts by Michael Luckado
(see all)