Last Updated on
An owner builder is someone who takes on the general contractor role when building their new home. This option is becoming increasingly more popular as new resources become available to level the playing field for those wanting to take on the challenge and save money. In addition to saving the general contractor's fee for managing the project, an owner builder can also choose to do some of the actual labor themselves to save even more.
Labor Makes Up 50% of House Cost
When it comes to building a new home, the largest portion of cost typically comes from constructing the home. This sounds obvious but don't forget about all the other expenses including lot cost, impact & permit fees, financing…etc. According to the latest National Association of Home Builders 2013 survey of members, the average cost for labor and materials for a new home built in 2013 was just under $230,000. Labor, the actual cost for doing the physical work, makes up about half of that. This would include the cost for the electricians, plumbers, carpenters, laborers…etc.
So what does this have to do with owner builders? If the physical labor to build the average home last year cost $115k, there is room for some big savings for owner builders that want to do some of the work themselves.
Trade Markup
Some of you may be saying to yourself, but if a laborer makes $15 an hour, I'm not saving much by doing the work myself. What most people forget about is that the company the laborer works for is charging more than the cost of the employee. Remember, they need to charge for overheads and profit. So the typical markup for the trade companies working on your home is in the thirty percent range. So be sure to factor that into your thinking when deciding whether it makes sense to do some of the labor yourself.
Pick and Choose
One of the best things about being an owner builder is that you are in control and can decide what physical labor you might want to tackle. Here are some questions you may want to ask yourself to determine what makes sense.
What work do you enjoy doing? (I personally get a lot of satisfaction out of painting…it provides a mental escape)

What skills/experience do you have?

What tools do you have available to you?

How much time do you have to dedicate to the project?
The savings from managing the building process while taking on the general contracting role can be significant. If you then add in the savings from tackling some of the physical labor the numbers can get quite big.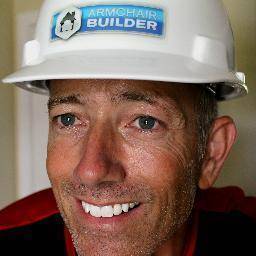 Michael Luckado has built, remodeled, and repaired thousands of homes across the U.S. He co-founded ArmchairBuilder.com to help people save money and time creating their dream home.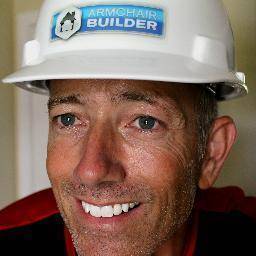 Latest posts by Michael Luckado (see all)