Last Updated on
The new housing statistics released today indicate things are heating up in new home construction. This is great for the overall economy, but there can be a few negative effects that come along with it. If you are thinking of building a new home, it's a good idea to keep a pulse on the new home market to better understand what changes might be coming. Exactly what is happening out there and how might it affect your new home building project?
Today, the U.S. Census Bureau and the Department of Housing and Urban Development released their housing numbers for September. Permits for privately owned housing, a great indication of future activity, rose 11.6 percent over August numbers. September permits reached a seasonally adjusted annual rate of 894k. This represents an increase of a whopping 45.1 percent over September of last year.
Actual housing starts in September showed similar robust numbers. Starts of privately owned homes hit a seasonally adjusted rate of 872k. Of these, single family new home starts rose 11 percent over August numbers. So what does this mean for those of you that want to build a new home? How could these increasing numbers impact your new home building project?
Building Lots
As new residential construction heats up, land purchases will follow. Builders and developers will, and already have been, stepping up their lot purchasing and land acquisition activities. What does this mean to you? If you are interested in building your dream home on your own lot in the near future, you may want to start looking at land for sale. Your selection and options will most likely decrease as time goes on. And from what we can see, prices in most locations haven't started to rise…yet.
Material Cost Increases
We've mentioned a few times here at America's Best House Plans the material price increases happening in new home construction. The old supply/demand equation from your economics class is more applicable now more than ever for the materials to build a new home. As the demand is starting to go up, prices are following. Manufacturers haven't had the opportunity to raise prices as demand has been so weak over the past few years. But as new housing starts heat up, these increases will start to materialize.
We can take a look at drywall as an example. Several large manufacturers have announced increases of thirty percent for drywall board as of January 1, 2013. Believe it or not, these price increases were announced before any real demand increases hit. This has the potential to raise the cost of your new home by two percent or more. And this is only one of the products that goes into creating a new house. Whether you plan to build your own home or hire a home builder, these price increase will definitely affect your overall new home budget so be sure to plan accordingly.
Builder Confidence and Prices
Home builder confidence has hit levels not seen in years and these permit and start numbers reinforce that. You don't start homes unless you have confidence in them being able to close…not after the last four years anyway. As builder's begin to ramp up their business to meet demand, they will also have to deal with the material price increases. Don't be surprised if they also look to raise prices to get back to profitability. As the number of existing homes available for sale continues to drop, and the number of people looking to buy new homes increases, builders might just be able to raise prices again.
Housing permits and starts are on the increase and prices will follow. There's not much you can do about the price increases themselves. But knowing they are on the horizon will help you to make good purchasing decisions. Now may be a great time to kickoff your dream home project to beat some of the increases.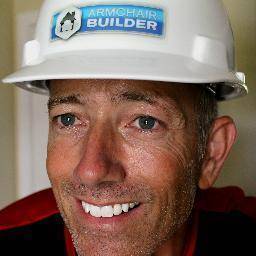 Michael Luckado has built, remodeled, and repaired thousands of homes across the U.S. He co-founded ArmchairBuilder.com to help people save money and time creating their dream home.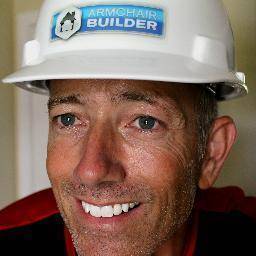 Latest posts by Michael Luckado (see all)