Last Updated on
You're looking for the house plan for your new dream home so you must be interested in building. But is now a good time to build? How many homes are currently being built in the U.S.?
The Census Bureau, along with the Department of Housing and Urban Development, released new housing numbers yesterday. As you might expect, the numbers are up across the board for March over last year. Here's a quick look at the breakdown showing the change from March 2012 to March 2013.
· Building Permits: +17.3%
· Housing Starts: +46.7%
· Housing Completions: +36.3%
So why do we track permits, starts and completions? Would someone actually pull a permit and not build a home? The answer is yes, it happens all the time. Whether funding falls through or circumstances just change, builders and homeowners frequently pull permits and then decide not to build. Ok, but would someone start a home and not finish it? Sure. There are several partially built homes in my town that will probably need to be torn down. These projects either lost funding or some other circumstance caused the buyer to walk away. This is one of the reasons construction loans are so expensive.
Based on these numbers, we see that in general, residential construction activity for new homes is going up. But are people buying these homes? According to the Census Bureau, new residential home sales were up 12.3% in February over last year. The median and average sales price was $246,800 and $313,700 respectively. The supply of new homes on the market at the end of February was 4.4 months. Meaning, at the February sales pace, the inventory would be depleted in July.
What does this all mean? It signals that new housing production will continue to increase for the foreseeable future. As things heat up, this could create trouble for your new project. Here are some possible affects from increased housing production…
· Lack of skilled labor – Many workers left the housing industry when things went south…this could create a labor shortage which will eventually lead to price increases.
· Fewer Available Lots – Builders are feverishly buying up lots to meet demand. If you have your eye on something, you might want to pull the trigger.
· Material Price Increases – Material price increases have been tempered over the past four years. Why? Because manufacturers knew they couldn't get higher prices…people would just go elsewhere. Now that things are heating up, prices will start to follow.
What does all this mean for your new home project? If you are thinking of building, you may want to get going. It's not too late to beat the price increases that are on the horizon.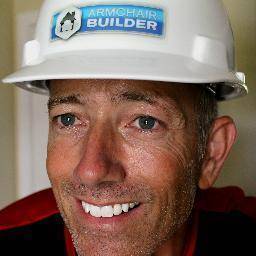 Michael Luckado has built, remodeled, and repaired thousands of homes across the U.S. He co-founded ArmchairBuilder.com to help people save money and time creating their dream home.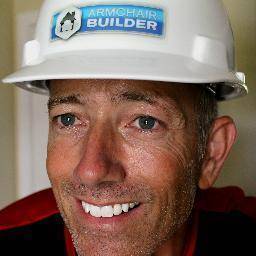 Latest posts by Michael Luckado (see all)