If you're looking for a unique and eye-catching home, a modern house plan might be exactly what you seek. Instead of just being a home, modern house plans offer a sculptural and artistic statement. This style is ideal for people who want efficiency with simple, minimalist interiors and interesting architectural features on the exterior that stand out from cookie-cutter designs in every single way.
Modern house plans are increasingly valued for their innovative designs, an open flow throughout the home, and abstract architectural details that create a unique aesthetic. By applying analytical methods to design, modern architects create spaces that are often outside the box while still creating warm, enjoyable spaces.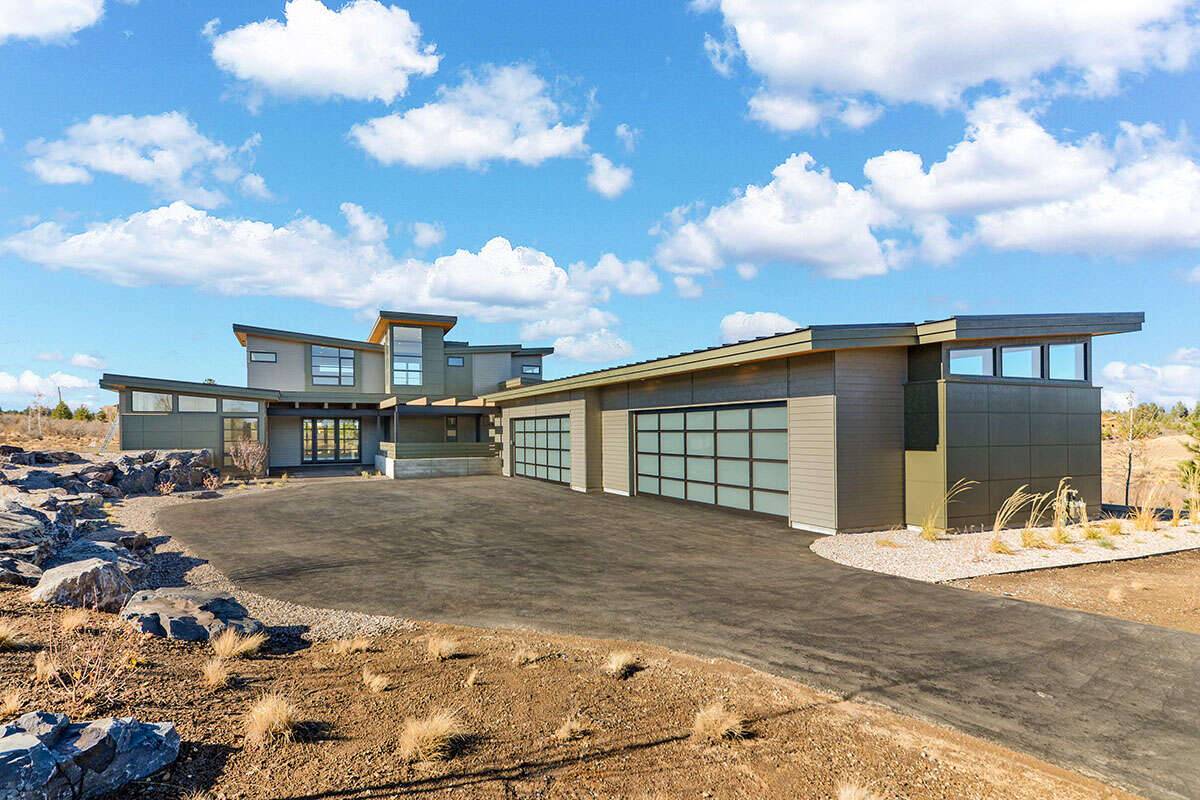 What makes the Modern style unique:
Many of our modern house plans share certain key design elements that make them favorites for new home builders.
Simplicity
Free of unnecessary elements and visual clutter, modern house plans tend to be minimalist in an effort to really highlight the home's architectural design. Many home builders are drawn to this sleek aesthetic because of its clean lines and sparse details thus providing a blank slate. The lack of details means that home builders can really bring their own personalities to the space through artwork, furniture, and other home decor.
Eye-Catching Roof Lines
Traditional roof lines are replaced in modern house plans by more bold designs that highlight the complexity of the home's architecture. Many modern house plans have roof lines at different levels with linear elements often mixing with interesting overhangs and other details to create a one-of-a-kind statement.
Flooded With Natural Light
Modern house plans often feature large expanses of windows that flood the home with natural light. Skylights illuminate spaces from above, and entire walls of windows blur the lines between the indoors and out. By allowing sunlight through wide, tall windows, the homes are flooded with natural light and give a unique exterior like no other.
Minimalist Decorative Elements
Modern house plans are known for their clean lines and lack of decorative elements. You won't find towering cupolas, ornate columns or fancy brackets in a modern house plan, but you will find geometric elements that convey a sense of orderliness and simplicity. These simple but strong lines provide an ideal backdrop for dramatic accent pieces, artwork and furniture.
Strong Connections with the Outdoors
Many traditional house plans were designed to bring nature in, but modern house plans are designed to connect the home with nature. Eliminating the boundaries between the exterior and interior through the use of large sliding doors or tall windows creates a unique space that adds a connection to the outdoors. Lanais, extensive patios and outdoor kitchens provide an extension of the home and continue that indoor/outdoor living.
Natural Materials
In modern house plans, you will find the use of natural materials and industrial elements like exposed bricks and pipes, stone accent walls, and intentional use of natural wood. These details bring a hint of the outdoors to the indoor spaces and make modern houses feel warm and welcoming. Using earthier materials and tones creates a comfortable atmosphere in an otherwise minimalist home.
Extra Space
Modern house plans are designed to fit the lifestyles of the modern, active family. Many of these plans include extra storage, bonus rooms, mudrooms, and home offices to give your family all the extra space they need while also making those rooms useful and intentional.
Open Floor Plans
The open floor plans that define many modern homes blur the lines between traditional living spaces. Homeowners can flow freely between the living and dining rooms without the barrier of walls. This openness allows for great interaction between the family members while also creating spaces that feel like one open area.
Linear-Inspired Design
Modern designs are characterized by strong linear elements. You can see this in the vertical and horizontal lines of windows, beams, roof lines and other elements. Organic lines may sneak their way in, but they tend to be angled and straight instead of curved.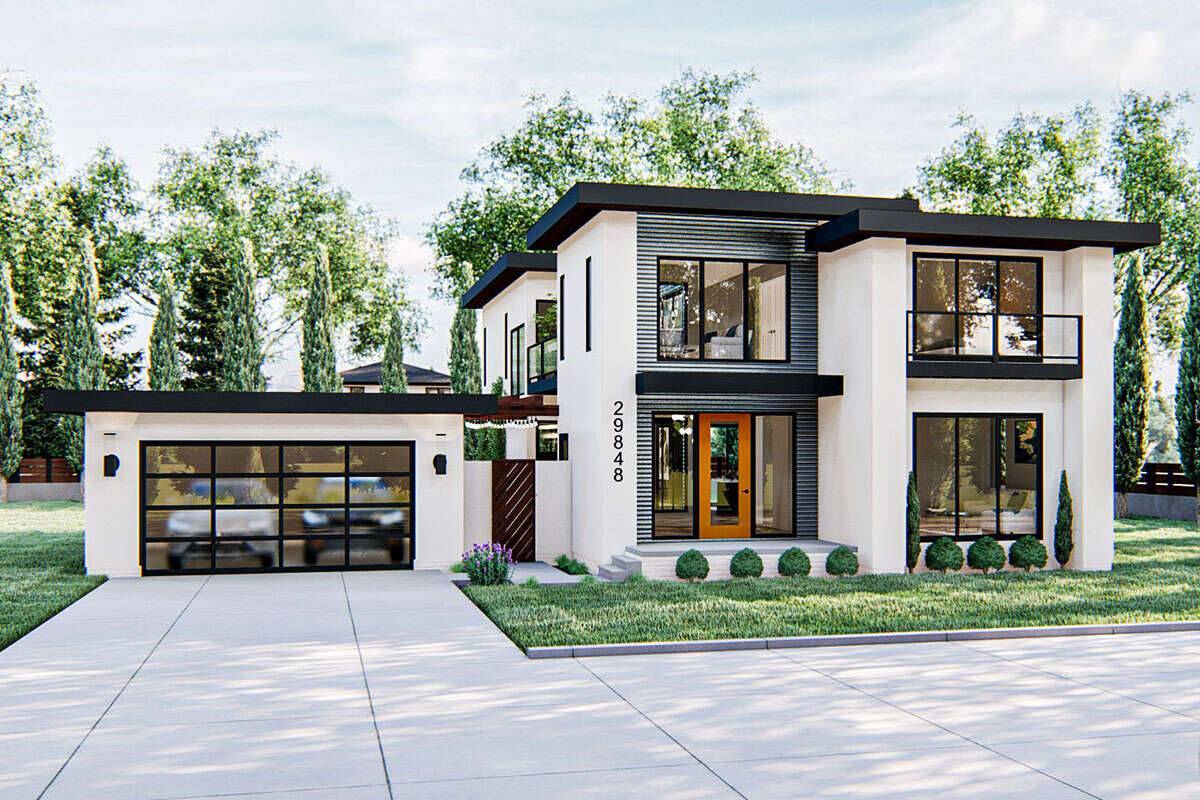 Modern Plan 963-00433
How to add warmth to a modern style home:
Oftentimes, a common complaint concerning modern homes, is that they can seem cold and uninviting. So, how do you add warmth, vibrancy and color without adding "stuff" or cluttering up your home?
Use natural materials ~ When your decor and furniture are minimal, natural materials add a sense of warmth and softness to your surroundings. Use nature as your primary source; add plants, branch clusters and other natural materials. You can scour garage sales, thrift stores and home improvement stores for reclaimed wood, linen table accessories, wool rugs and candle holders.
Add texture ~ This is an outstanding way to add visual interest to your home, especially if you have a monochromatic color theme. Look for nubby textured blankets, chunky old quilts and quirky throw pillows and variations of metallic materials.
Lighting ~ Maximize natural light by choosing to have "naked" windows or sheer, natural materials as window coverings.
Add color ~ Soft, subtle colors like khaki, sand, or eggshell can add warmth without overwhelming a room. Use your accessories to add pops of color like on a pillow.
Add personal touches ~ Bring meaningful items into your home décor; little items from traveling, family pictures, and your child's artwork. Just be sure to not overwhelm your surroundings with an excessive amount of personal items.
Explore some of our favorite Modern house plans:
One Story Modern House Plans: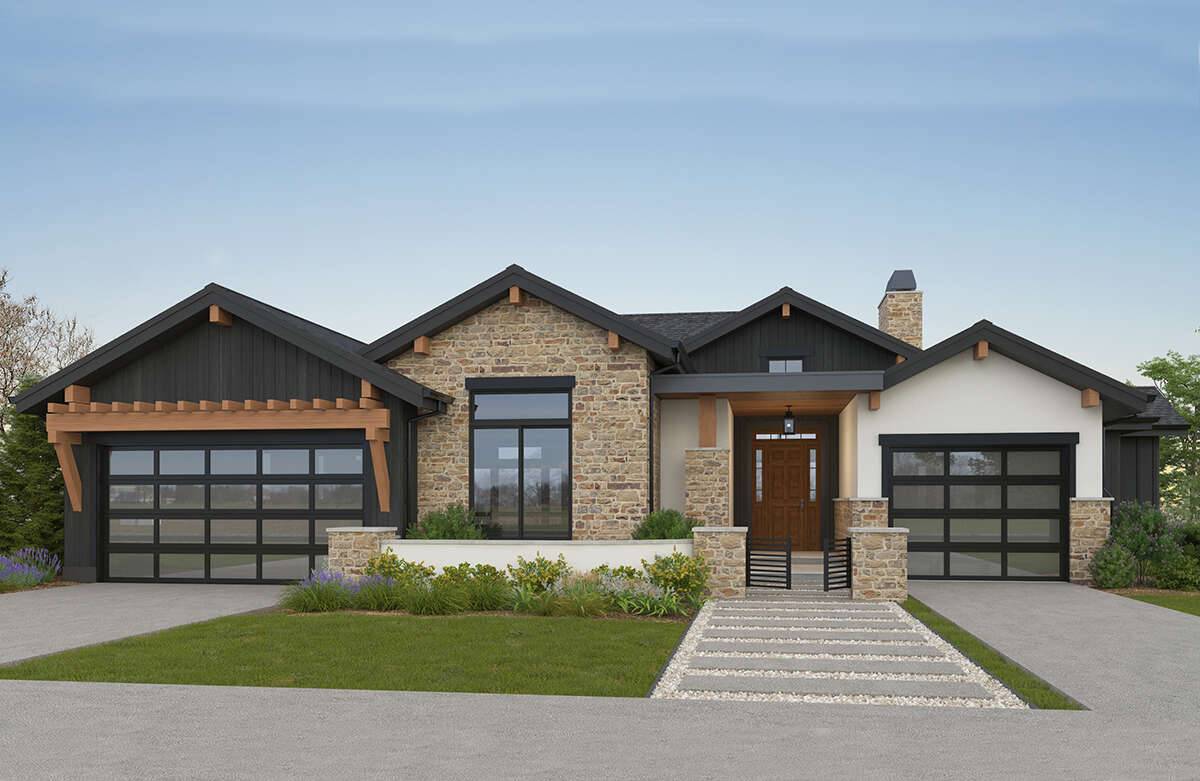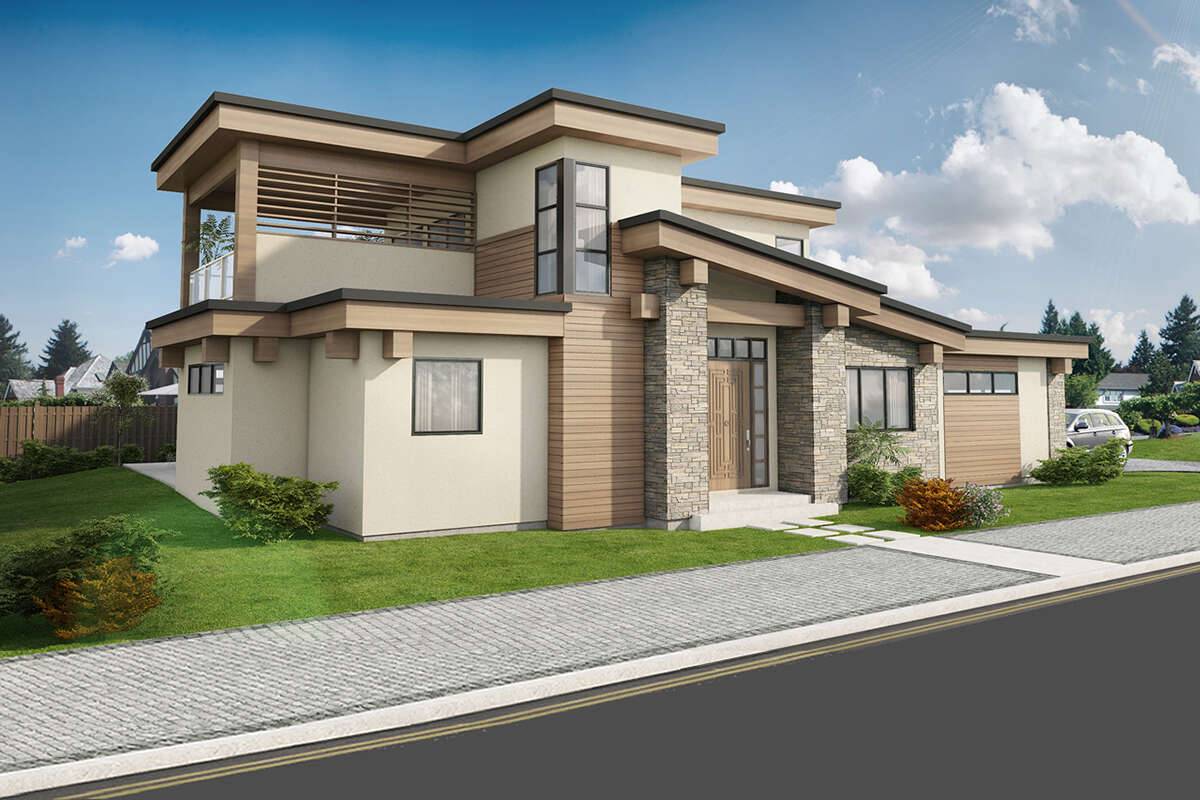 Contemporary House Plan 2699-00018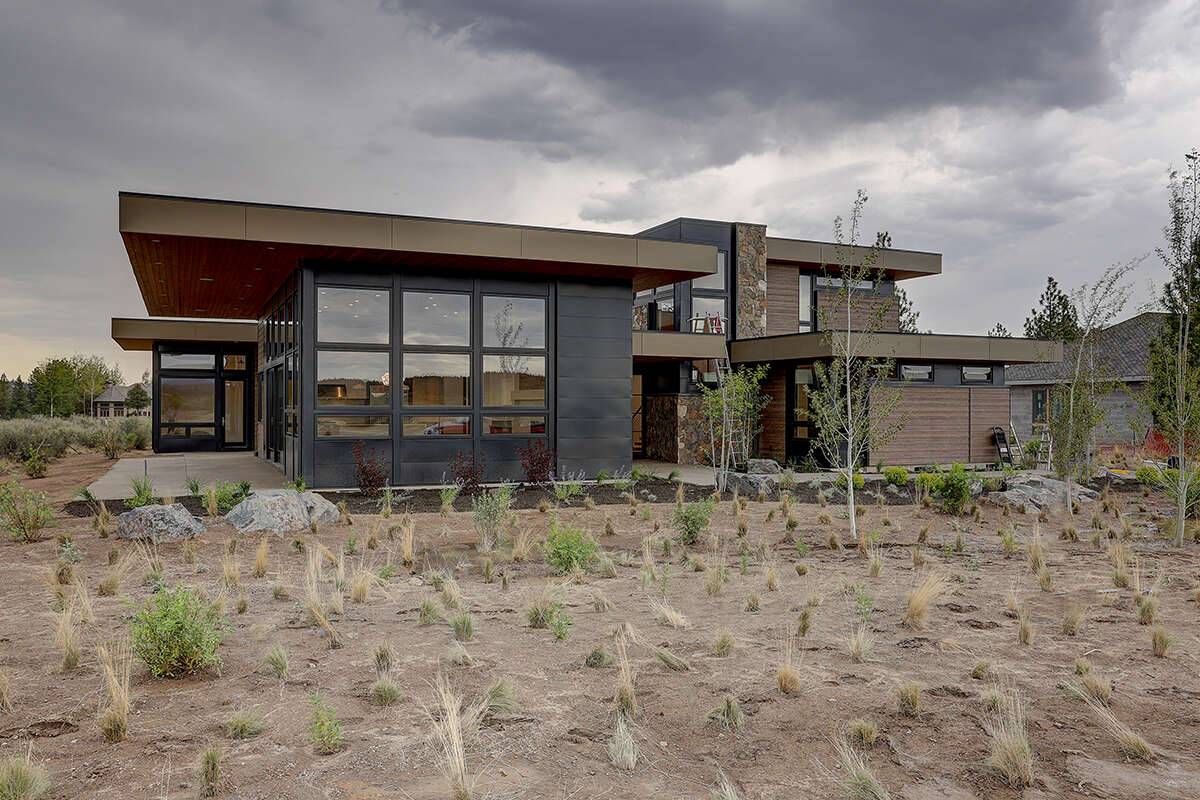 Contemporary Plan 5829-00031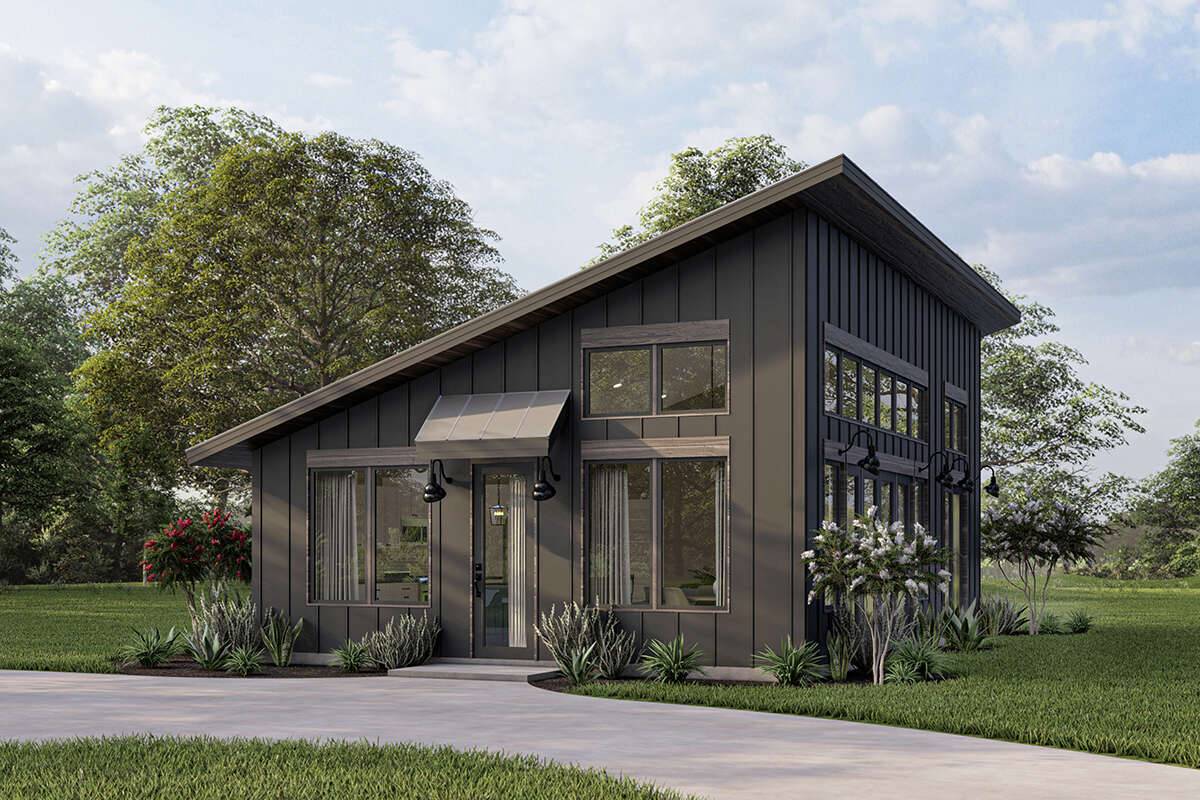 Exclusive Modern House Plan 1462-00033
Two Story Modern House Plans: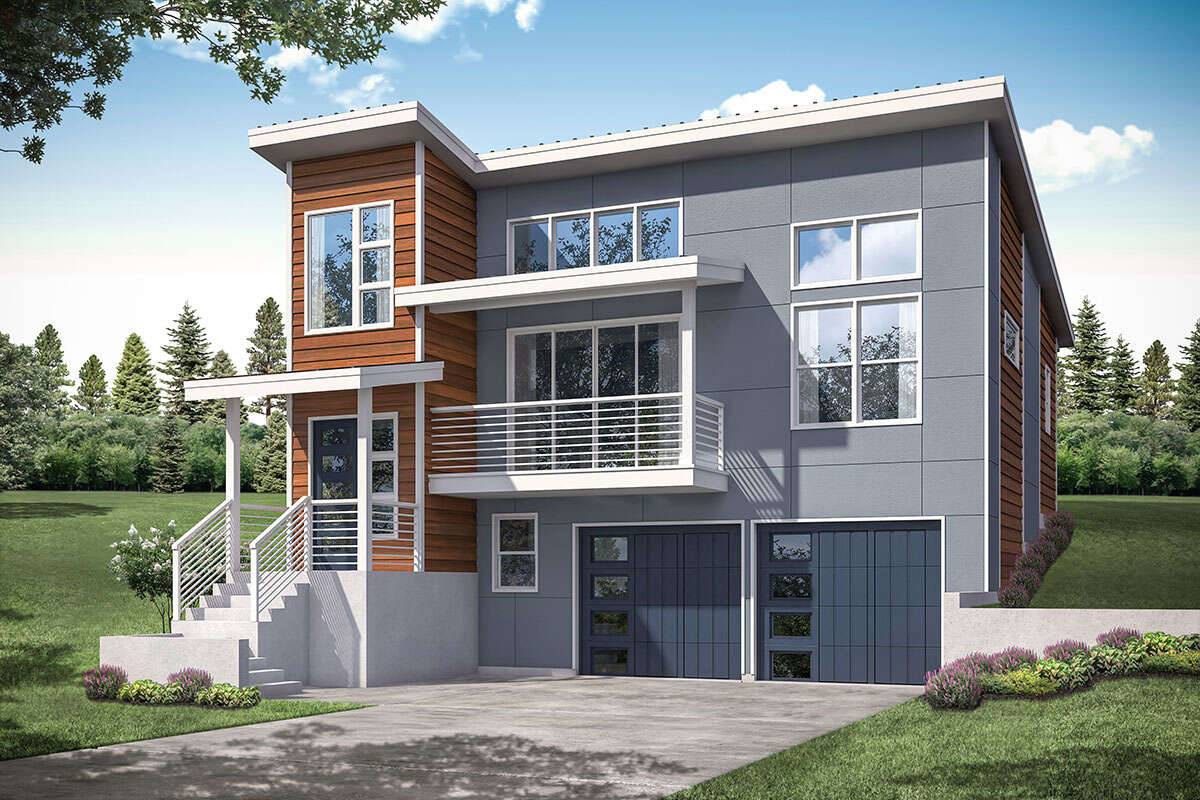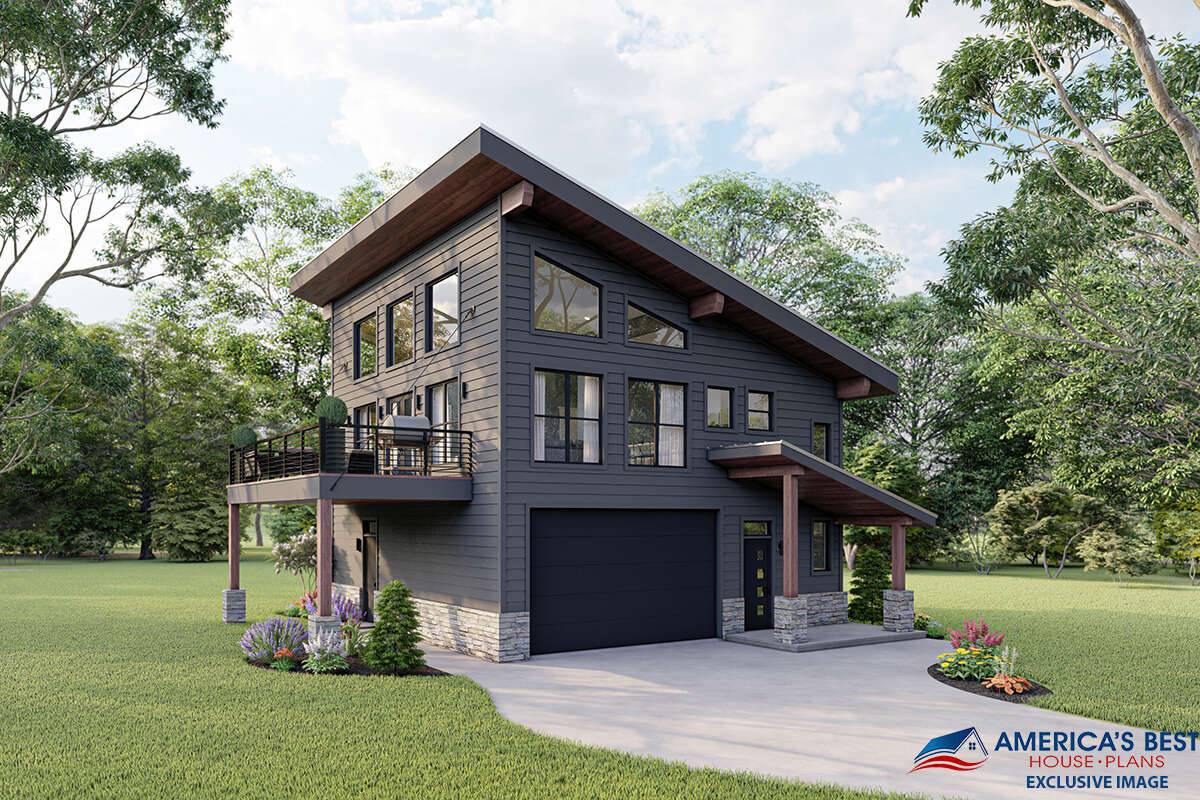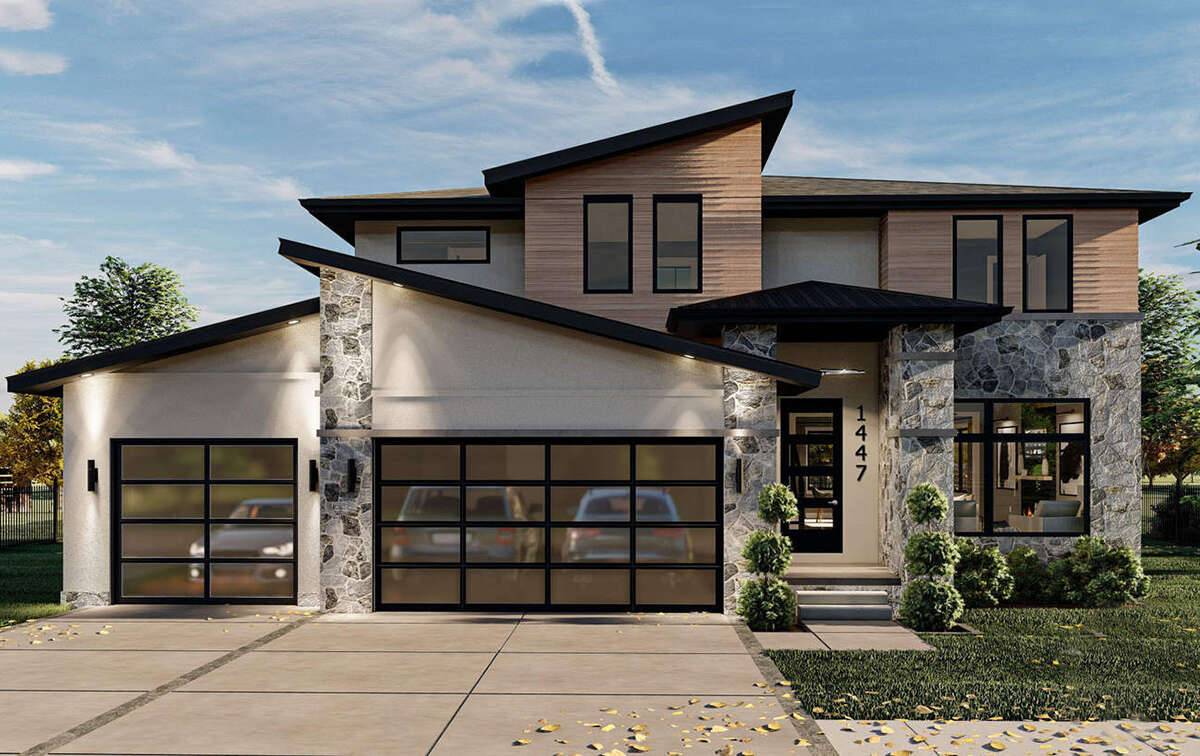 Favoring clean lines and sharp angles, modern house plans are perfect for families that love to gather in big open areas and enjoy natural light throughout the home. Modern house plans are not right for every family but if this house style fits both your lifestyle and the location where you are building, then you have to explore our Modern house plans.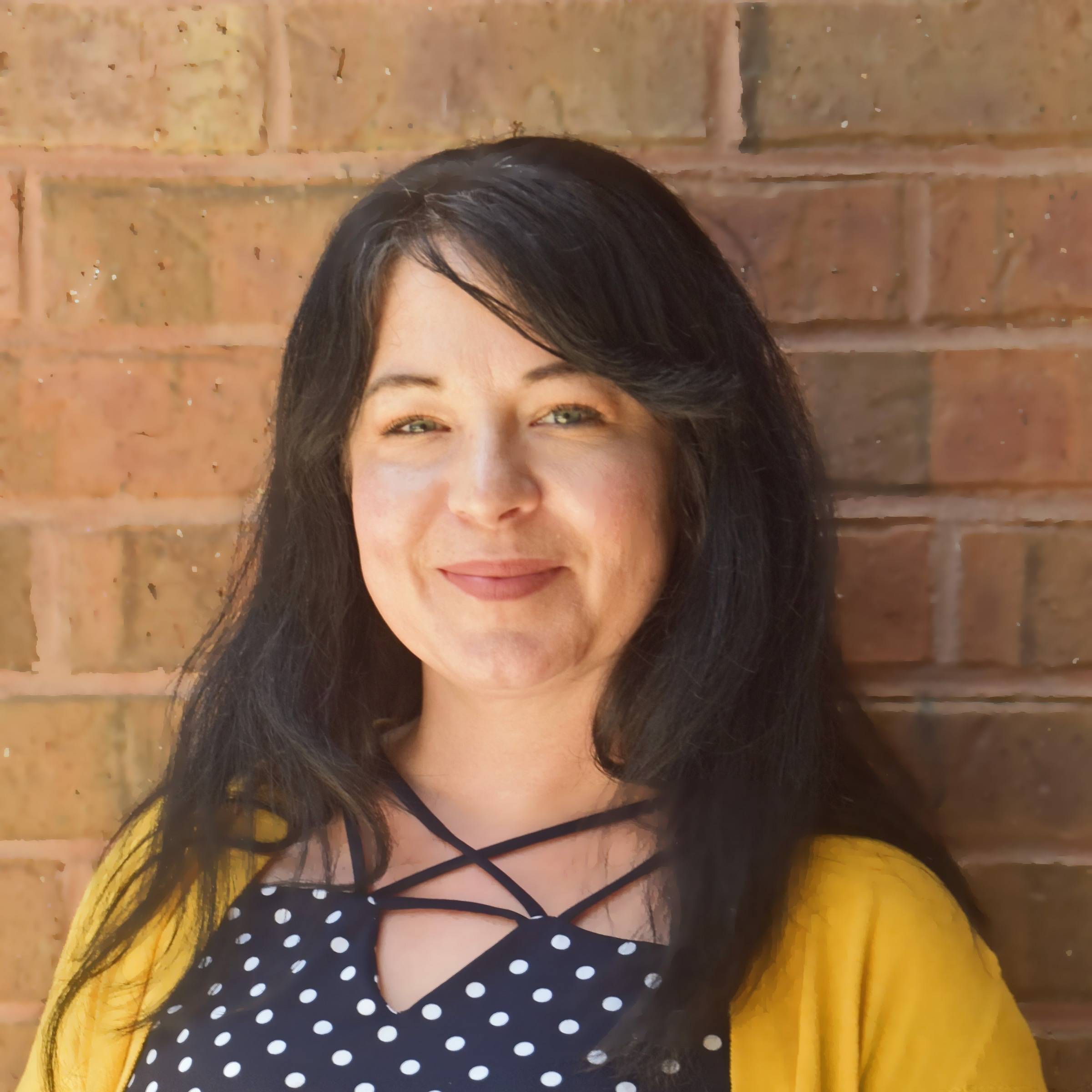 Latest posts by Meghan Stoneburner
(see all)