Last Updated on
Minimizing concrete slab cracks should be a priority for anyone building a new home. Not only are they unsightly, but excessive cracking can lead to other problems with surface finishes. Unfortunately, these blemishes are a necessary byproduct of one of the most common building materials used. That being said, proper use of control joints can help to reduce them. Here are some best practices that good builders use to minimize concrete slab cracks.
Control Joints Help Minimize Concrete Slab Crack Visibility
Concrete is a great building material because of its low cost and high compressive strength. Unfortunately, the tensile strength of concrete is only 8-12% of its compressive strength. This means that any movement in the slab can cause cracking. Because we know that concrete slabs are going to crack, we use control joints to minimize their impact.
A control joint is basically a depression placed into the surface of concrete slab that controls where the slab will crack. By weakening the slab, it forces the crack to occur along this straight line. In doing so, the crack is more aesthetically pleasing than a random surface pattern.
Control Joint Placement
Control joint placement is one of the most important aspects for minimizing concrete surface cracks. They can be finished into the concrete or saw cut later. Saw cutting is becoming the more common method to save time. Here are some tips for proper placement per the Portland Cement Association.
Joints should be spaced at 2x the slab thickness in feet for aggregate of ¾" or less (for a 4" thick slab, they would be 8 feet apart)

Joints should be placed at 2.5x the slab thickness in feet for aggregate of greater than ¾"

Control joints should product panels that are as close to square as possible and should not exceed a length to width ratio of 1.5 to 1

Cut Depth: The saw cut should be ¼ the depth of the slab (for a 4" slab, the thickness would be 1")
Timing
The timing of the saw cutting of control joints in a new concrete slab is extremely important. The more time that passes after finishing, the more likely cracks will form. Ideally, the cuts should be made within six to eighteen hours after placement. In the worst case scenario, the slab should be cut within 24 hours. If the slab goes longer than 24 hours without control joints, there is a significantly higher probability that visible cracks will form.
We all hate to see imperfections in our newly built dream homes. And we know that concrete will crack no matter what we do. But by following some of the simple tips here you will help to minimize concrete slab crack visibility.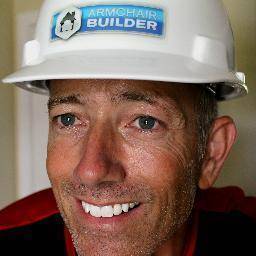 Michael Luckado has built, remodeled, and repaired thousands of homes across the U.S. He co-founded ArmchairBuilder.com to help people save money and time creating their dream home.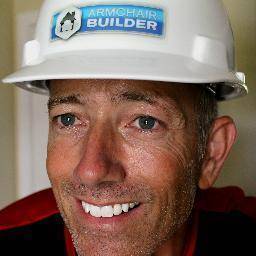 Latest posts by Michael Luckado (see all)