Last Updated on
It's common for buyers to assume they are getting complete ownership of a property when they sign the purchase contract, including the mineral rights below the ground. The truth is however, that many developers are now including a clause in their contracts allowing them to retain the rights to oil, gas, water, and other natural resources below a given property. What does this mean for property buyers and what is the best way to deal with the issue?
Mineral Rights
So what does it mean when a new home builder or developer sells a new home or lot while retaining the mineral rights? Basically, it means they have the right to any and all of the natural gas, oil, and other natural resources below the ground. Does this mean they will extract it? Maybe, maybe not. With the increased use of hydraulic fracturing, sometimes called fracking, the mining of oil and natural gas has become more economically feasible. This horizontal drilling can be accomplished without needing access to the surface of a given property.
Real Estate Attorney
As always, it's extremely important to perform due diligence when buying real estate but especially if mineral rights are important to you. The contract is the first place to look for mineral rights clauses. If you don't know what you are looking for, be sure to have a real estate attorney review the details.
Will mineral rights show up in the contract? Not necessarily. In some states, sellers aren't required to disclose to buyers whether they are severing the mineral rights to a given property. This is where your real estate attorney will be helpful. They can perform the necessary due diligence to determine exactly what you are buying.
Problems with Severed Mineral Rights
So what happens if you don't care about the mineral rights…is there anything to be concerned about? There are some problems that can come up with these types of properties including…
· Lenders might not give you a mortgage.
· Property insurance policies often exclude damage from industrial activities such as drilling or mineral extraction…so if drilling does occur and something goes wrong, you may not be covered.
· Your health may be another concern if fracking is implemented in your area. Experts warn that ground water contamination is possible when chemicals are used under high pressure to extract oil or natural gas. This is of particular concern if your property will have a private well supplying the water to your home.
Asking to Remove the Clause
If these issues are a sticking point with you, there's nothing stopping you from asking for the mineral rights to be retained with the property. For a single property, this might be negotiable. But for a lot in a planned development, the likelihood that a developer will make an exception for one property is small. Even if the developer is willing to give the rights, they may have purchased the property for development without them. In this case, they can't give away something that they don't own.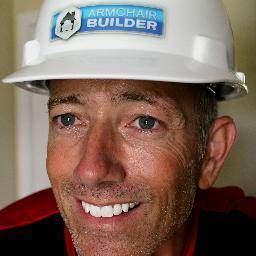 Michael Luckado has built, remodeled, and repaired thousands of homes across the U.S. He co-founded ArmchairBuilder.com to help people save money and time creating their dream home.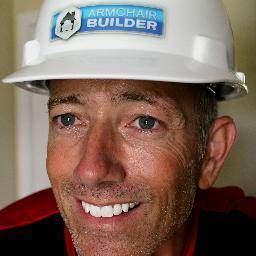 Latest posts by Michael Luckado (see all)