Last Updated on
Professional builders are reporting building material shortages as the construction industry heats up. These shortages can wreak havoc on your new home's build time. And while waiting for building material to show up on the job will extend your building schedule, it will also increase your overall costs. However with proper planning, you should be able to eliminate most of these disruptions.
Why Material Shortages Are Occurring?
We are coming off one of the worst housing depressions in history, so why are we seeing shortages in material? Shouldn't there be a major surplus? Most of the producers of building materials decreased production to meet the resulting lower levels of demand during the downturn. This involves shutting down plants, laying off workers, and working down inventory levels.
Now the building business is coming back strong, so the manufacturers are gearing up production. The problem is, increasing production can take time. Some of the plants and machinery were sold during the downturn. In addition, many of the workers that were laid off have moved on to other industries. So ramping up production is taking manufacturers longer than they would like.
These manufacturers are also somewhat cautious after the painful recent history. Some ramped up production during the recession too early, only to create excess supply.
Material Affected
So in order to properly plan for these shortages, we need to know which materials are affected. A recent survey conducted by the National Association of Home Builders (NAHB) and the National Lumber and Building Material Dealers Association showed specific shortages of key building materials. The highest occurrence of shortages among professional builders was…
· Oriented Strand Board (22% of builders reporting shortages)
· Gypsum Wall Board (20% of builders reporting shortages)
· Framing Lumber (18% of builders reporting shortages)
· Plywood (18% of builders reporting shortages)
Tips for Avoiding Schedule Delays
Proper planning of a building project should help you avoid all but the worst supply shortages. A well run new home project is all about being prepared for what's coming. And since we have just identified the biggest current problem areas, you should be able to take alternative actions to avoid delays. So, here are some ways to make sure you don't get caught by the shortages…
· Suppliers – Communicate early with your suppliers about your schedule. By giving them plenty of time, they should be able to order everything you need well in advance.
· Estimated Quantities – Make sure you or your builder consultant carefully estimates the quantities of materials needed. If you order 100 sheets of plywood and you really needed 120, you may be in trouble.
· Order Extra – Talk to your suppliers to see if you can work out an agreement to send back any unused material. If so, you may want to order a little extra to make certain you don't get burned.
· Last Minute Changes – Don't make any last minute changes to your house plan. This is true in all circumstances but especially now with the material shortages. If you make that change and the material doesn't get ordered in time, you may have a partially finished home sitting while you wait for deliveries.
Delays Can Cost Big Money
Delays in your new home schedule can really add to your overall project costs. And the worst part is, these additional costs don't add any incremental value to your new home in any way. Here are some of the costs that increase as your build time increases…
· Loan Interest
· Temporary Housing & Storage
· Real Estate Taxes
· Equipment Rental (tools, generators, portable toilets, garbage containers…etc.)
· Utilities (a home built in a cold climate can cost a thousand dollars a month for temporary heat)
· Permit Fees (permits typically expire…if the project goes too long, there will be additional fees)
These are just a few of the extra costs you will pay if your project is delayed. So be sure to plan accordingly and get your suppliers involved as early as possible to avoid material shortage schedule interruptions.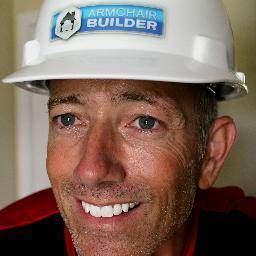 Michael Luckado has built, remodeled, and repaired thousands of homes across the U.S. He co-founded ArmchairBuilder.com to help people save money and time creating their dream home.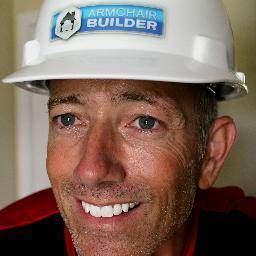 Latest posts by Michael Luckado (see all)