Last Updated on
Manufactured stairs can in many cases be a great alternative for the stair design in your new dream home. A manufactured stair is put together in a controlled environment typically with automated machinery to high quality standards. And because the manufacturing process has been refined, the costs in many cases will be lower than site built stairs. Let's take a closer look at manufactured stairs to see if they might fit well within your new home build.
Manufactured Stair Benefits
My experience as a professional builder has been that manufactured stairs provide a higher quality end product in most cases. By building the stairs in a controlled environment, we eliminate many of the quality issues associated with site built stairs. One of the reasons for this is that when material for site built stairs is shipped to a job site, it can be exposed to moisture which can lead to warping and shrinkage. This can lead to squeaks in the stairs and possible failure in the material.
Another quality advantage of manufactured stairs involves the exact tolerances of the work involved. Nobody likes a set of squeaky stairs. By cutting the wood to the exact dimensions with low tolerances in a controlled environment and using precise amounts of glue at the exact locations needed, the stair performs as a high performance system.
One of the other major benefits to using manufactured stairs in your new home is the speed at which they can be installed. Because the big work is completed in the factory, a set of stairs can be installed on site in minutes versus days for site built stairs. This speeds up the construction process, cutting down on construction loan interest costs, while getting you into your dream home faster.
Manufactured Stair Options
If you are thinking that going with manufactured stairs will limit your choices…think again. Most stair design shops offer just about any type of wood you would like to use for your project. The most common types are pine, oak, maple, and poplar. If you plan on staining the stairs, your best bet would be to go with an oak, maple or cherry. You will probably want to get a small sample of each material type and apply your chosen stain to see which one best matches the rest of your wood choices (i.e. hardwood floor, cabinets, railings…etc.) before finalizing your stair design.
Manufactured stairs can typically be made to fit any type of design configuration from complicated spirals to straight and sophisticated traditional runs. And if you wanting to keep costs down, a very affordable option is to use pine box stairs and have carpet installed over the treads. This pine box option can be manufactured to fit almost any home design.
Who Supplies?
Many of the lumber supply companies also build manufactured stairs because it fits in well with the other items that ship out the job site. If your particular lumber supplier doesn't provide stairs, ask if they know of anyone local that does. Roof truss manufacturers are another group that typically provides manufactured stairs. The best option is to find a company that specializes in manufactured stairs and rails. They will measure, manufacture and install the stairs as well as the rails that go with them. These folks will typically have a wider range of capabilities for tackling complicated, custom designs.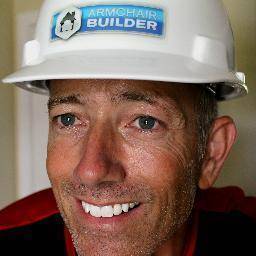 Michael Luckado has built, remodeled, and repaired thousands of homes across the U.S. He co-founded ArmchairBuilder.com to help people save money and time creating their dream home.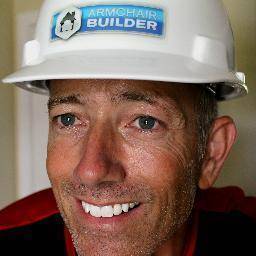 Latest posts by Michael Luckado (see all)