Last Updated on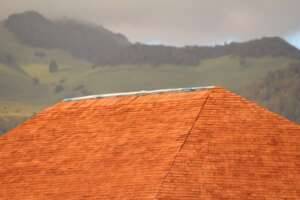 Roof of a New Home Encroaching on a Mountain View
Many of us dream about building a home with a gorgeous ocean or mountain view where we can relax. A great view can elevate a house plan from just good to ridiculously perfect without changing a thing about it. But how do you know your view will stay unobstructed for years to come? One of the most frequent questions I get as a builder is, "What will be built on the vacant land next to my lot?" Here are some things you can do to protect yourself when purchasing a lot with a view.
Check Zoning
One of the best ways to protect yourself when purchasing a building lot is to stop by the local zoning department. Operated by your local government, this governmental group enforces the zoning rules throughout your city or county to keep development organized. These rules govern not only what can be built and where, but they also place limits on how they are built. Included in many local zoning rules is a maximum height requirement for buildings.
To protect yourself, it's important to find out what can be built on any land near your proposed building lot. And don't assume that if something is already built, it can't be modified. There's a family in my neighborhood that is currently adding a second story to their home. So check with your local zoning department to see what requirements are in place to protect your view.
Community Restrictions
While the zoning rules are controlled by the local government, some community associations also impose their own restrictions. You will want to check the codes, covenants, and restrictions (CC&R's) for the community to see what limitations there are on the surrounding lots. Common restrictions are maximum building height, roof types and slopes (which will affect views), and ranch versus two story plan restrictions.
Be careful not to rely on a restriction that an adjacent home must be a single story, ranch plan. Here's a true story about a landowner that split his property into two and sold the lower portion. In the deed, the owner included a requirement that only a single story home could be built on the lower property. Basically, the owner wanted to preserve a gorgeous ocean view for his home. Unfortunately, the new buyer built a single story home with twenty-five foot tall ceilings that totally blocked the view. So make sure requirements stipulate the maximum building height and not just the plan type.
How Will My View Be Affected?
So let's say the vacant land between your proposed building lot and the beautiful mountain view has a maximum building height of twenty-five feet. How do you know if this will affect your view? One option builders use to show potential buyers the future building height is to use PVC pipe. You will need approval from the adjacent land owner, but by piecing together pipe to the height of the future building, you will get an idea of just how much of your view will go away when a new home is constructed.
Maximizing the View
Because views can add serious value to your new home, it's important to maximize them whenever possible. One option is to add windows that will frame out the best views. This will take some serious planning, considering building orientation and window size and locations. One other option to maximize views is to choose a plan with a second floor living area. Since bedrooms are primarily used for sleeping, why not move the main living area of the home to the second floor to gain a height advantage. This is common in Hawaii to maximize views and trade winds for cooling the home.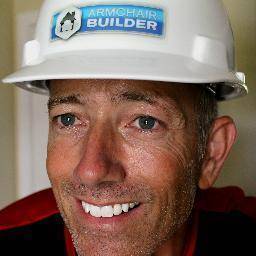 Michael Luckado has built, remodeled, and repaired thousands of homes across the U.S. He co-founded ArmchairBuilder.com to help people save money and time creating their dream home.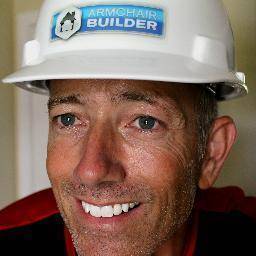 Latest posts by Michael Luckado (see all)