Last Updated on
Whether you decide to build your own home as an owner builder or choose to work with a full service general contractor, it's important to know the details of what you are building. A friend who is currently having a home built by a national home builder seems to be surprised on a weekly basis by the work being completed on his home. "Can you believe the wall studs are at 24 inches on center?", he asked. "And I'm told they only prime the ceilings, is that normal?" When you are building something as complicated as a new home, it's important to know your specifications prior to starting.
Full Service Builder
If you decide to build a home through a full service builder/general contractor, be sure to get a copy of the specifications prior to signing any contracts. These details will help you to make comparisons between builders. Going back to the example above, studs can be placed up to 24 inches on center in some cases per code. If this bothers you, it would obviously be good to know about it prior to signing a contract…and starting construction.
But what if a particular home builder doesn't have any specifications? The short answer is, "Run away…fast." Without detailed specifications, not only will you not know what is being built, but the subcontractors won't know either. How can you build a quality product without being able to properly communicate the requirements? The specifications help everyone involved know exactly what is going to be built.
Importance of Specifications
It's good to know the specifications prior to signing contracts for two reasons. First, you won't be surprised as the home is being built. As a builder, I'm always amazed at how few people actually take the time to read the specifications to know what they are purchasing. Remember the last time you purchased a car and you went line item by line item through the manufacturer's specs to see what you were getting? From the USB port to charge your phone to the horsepower in the engine, we go painstakingly through the details to know a car inside and out before buying. So why is a new home any different? After all, a home is typically much more expensive than any car you will purchase. And if you do get surprised by work that has been done, it typically gets really expensive to do it over. Not only will you pay for the tear out, but you will also pay for the re-work.
The second reason to know the specifications prior to signing a contract to build a new home is to fully understand your budget. If your new yard isn't going to be landscaped by the builder, you will need to have several thousand dollars set aside to pay for this after closing. And if it isn't going to be landscaped, will the builder at least be spreading top soil on the lot after rough grading? If not, this can set you back another couple thousand bucks.
Owner Builder Specifications
Specifications are no less important when you are taking on the general contractor role as the owner builder for your own home. In this case, we call them Scopes of Work and Specifications. With these, you will communicate to each trade contractor and supplier exactly what you expect from them. For the painter, you will tell them the type of paint you expect to be used as well as the number of coats. You may also include a note that all finished surfaces will be covered prior to painting to prevent overspray or splatter.
So how many different scopes of work and specifications do you need when building a new home as an owner builder? You need one for each building activity. For the average new home, this will be in the forty to fifty range and will be an integral part of the contracts with each of your trades and suppliers.
Don't be surprised by the work being done on your new dream home. Be sure to fully understand the specifications prior to entering into any agreements to build.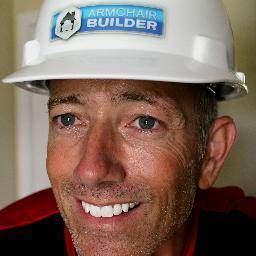 Michael Luckado has built, remodeled, and repaired thousands of homes across the U.S. He co-founded ArmchairBuilder.com to help people save money and time creating their dream home.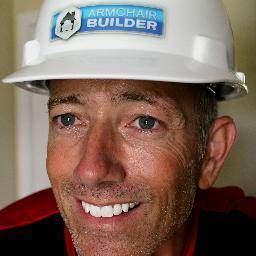 Latest posts by Michael Luckado (see all)