Last Updated on
Whether you are building a custom home from scratch or just having your bathroom remodeled, each contractor should provide a written warranty that describes which items are covered and for how long. But how long should the warranty coverage be? What items should you look for in the warranty to protect yourself? Let's take a look at some of the key items from a builder's perspective that will help protect you in the event of a problem.
Owner Builder vs. General Contractor
For those owner builders out there (those that are taking on the general contractor role for the project), you should have language in the contracts for each trade contractor and supplier you hire that spells out the warranty period for both labor and materials. As a builder, I like to see a minimum of a one year warranty that covers all workmanship and materials. If there are any problems lurking behind the walls, these will typically show up in the first twelve months after construction is completed.
If you choose to hire a full service general contractor to oversee the project, you will want to get the warranty in writing from this company. Again, be sure the warranty details out the time frames and coverage for each part of the home. The contract that you sign with this builder should reference the warranty…if not, make sure you or your attorney adds it to the contract.
Bundled Materials
In many cases, the trade contractors performing the work on a new home will also supply the materials. For example, the roofing contractor might supply both the shingles and underlayment as well as the labor to install them. This is often the case because they get volume discounts from suppliers because they buy so much of that specific material. So why is this important?
Be sure that any warranty given references who should be notified in the event of a material failure. If the roofing contractor purchases the material as part of the contract, you will want them to work with the manufacturer regarding the problem. In many cases this roofing contractor will have more leverage or clout in dealing with the manufacturer because of the amount of business they generate for the manufacturer. There's nothing worse than having a problem with a home and not being able to get a response from a large manufacturer responsible.
Structural Warranty
Some of the larger builders offer a structural warranty for each home they build. Things like foundations, load bearing walls, and roof framing are typically covered under a structural warranty. This type of coverage can last up to ten years in some cases and can be a valuable asset. Just be sure to read the fine print to see exactly what is covered.
Consequential Damages
In most cases, the warranties for your new home will not cover consequential damages. Meaning, if you have a vintage rug in the basement and it floods, the rug will not be covered by the contractor or supplier responsible for the issue. Instead, all personal belongings that were damaged will need to be reported to the homeowner's insurance company. Be sure to get the additional coverage for basement flooding if you have one as this is not typically included in most standard policies.
Be sure to carefully read through the warranties before hiring any contractors to do work for you. And if a contractor doesn't want to provide a written warranty, keep looking.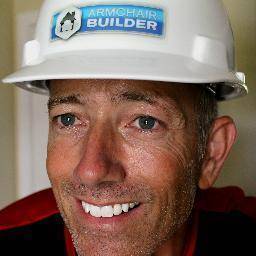 Michael Luckado has built, remodeled, and repaired thousands of homes across the U.S. He co-founded ArmchairBuilder.com to help people save money and time creating their dream home.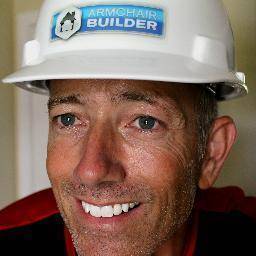 Latest posts by Michael Luckado (see all)