Last Updated on
One of the keys to a successful new home building project is proper planning for every last detail. Among those for you to focus on is kitchen lighting planning. From general lighting, to task lighting to ambient, mood lighting, it's important to think through how you will be using the kitchen when planning the electrical. Here are some things to think about when designing your project.
Task Lighting
Any good chef will tell that task lighting is essential to success. This particular type of light illuminates workspaces to help you maximize the functionality of your countertops. From undercabinet lighting to pendants above an island, task lighting should be carefully placed to ensure proper coverage.
General Lighting
When you come home from the grocery store at night, you probably hit the switch for the general lighting in your kitchen. These lights brighten up the space for non-specific tasks and include recessed cans and hanging or ceiling mounted light fixtures. And although these fixtures cast general light throughout the space, they don't need to be boring. Gone are the days where we install an ugly industrial looking fluorescent light and call it a day. Thankfully, the affordable options for general lighting in kitchens have grown so we can do away with the dreaded cloud light.
Indirect Lighting
Indirect lighting, sometimes called mood lighting, helps set the mood for the space. Maybe you have a date planned and you want to avoid the bright, general lighting and instead want a softer, more soothing tone. Some of the options for indirect lighting include the following:
Above Cabinet Lighting – shining up toward the ceiling

Lighted Crown Molding – light shining up from behind the crown

Soffit Lighting – light shining up from behind the crown

Cabinet Toe Kick Lighting
LED
When planning the lighting for the new kitchen, you will most likely consider some form of LED's. Not only do they last a very long time, but they are extremely efficient as well. We compared LED's to incandescent lighting on our last project and found the efficiency to be about ten times better on the LED.
If you do decide to go with them, be sure to carefully check out the color temperature of the lights. Some of the lower quality, inexpensive options cast a harsh color into the room. The last thing you want is an ugly light that will last a lifetime.
Dimmers
When planning the lighting for your new home, be sure to add dimmers. A dimmer can soften up harsh lighting and totally change the look of the room. And by changing the power demand to a circuit, you can light up the space to the level you actually need and save energy.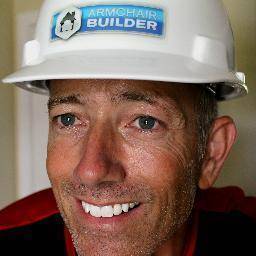 Michael Luckado has built, remodeled, and repaired thousands of homes across the U.S. He co-founded ArmchairBuilder.com to help people save money and time creating their dream home.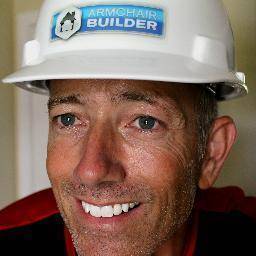 Latest posts by Michael Luckado (see all)