Last Updated on
If you are considering building a new home for your family, the question may still remain in the back of your mind, "Is it time to build yet?" This is a really good question considering the difficult times we have through over the past few years with the economy and real estate market. Is this really a good time to build a new home or should you wait for more favorable conditions? After all, it's probably the biggest financial decision your family will make. Let's take a look at some of the most recent numbers to see if we can get some answers.
August Housing Starts were up 29.1% above August of 2011
What does this mean? It means builders are starting to sell homes again. Coming out of a 4 year downturn in new construction, builders are extremely reluctant to build homes on speculation.
New Building Permits were up 24.5% in August from last Year
Not only is there increased construction activity, but there are also increases in the planning of new home starts. New building permits are the best indicator of future new home starts. So, more new homes are in the pipeline to be built. As more and more homes are started, the supply of available labor to build homes starts to shrink. This is on top of an already reduced work force from the major downturn in construction as many of the workers have moved on to other careers. There is still an opportunity to grab the best new home labor, but the supply will shrink as construction levels increase.
Optimism among Home Builders rose to its Highest Level in more than Six Years this Month (NAHB)
Of course, home builder sentiment for the last couple years has been ugly. As such it really had nowhere to go but up. On the other hand, these professionals aren't looking to make anything look better than it actually is…they've been there, done that. So any optimism we see at this point should be real.
According to Robert Kavcic of BMO Capital Markets, "August starts and permit numbers were so-so but the broader trends suggest that the U.S. housing recovery is solidifying."
30 Year Mortgage at 3.145%, no points, $995 in fees
This was an actual published rate for a thirty year mortgage as of Tuesday, 9-25-12. How does that translate to the average new home?
According to the latest U.S. Census Bureau numbers, the average new home price is $267,900. Based on a mortgage rate of 3.145 percent for thirty years and twenty percent down, the monthly payment would be $920. So, if you have excellent credit and the twenty percent to put down, you can have your new dream home for just $920 per month. Of course you will need to calculate in the typical ownership costs like home insurance, real estate taxes…etc. Does $920 per month sound like a lot to pay for a home built to your exact taste and style?
Increasing Building Material Costs
As noted in our post last week, lumber prices are expected to rise due to constricted supply from lower manufacturing output and shipments to China. Couple this with increased demand from higher levels of construction in the U.S., and we have the makings for some potentially big price increases.
But lumber isn't the only building material that is going up in price. According to the Bureau of Labor Statistics Producer Price Index, builder materials rose almost 2 percent year-over-year in July, and builders are already starting to see their costs rise for major house components including gypsum, lumber and insulation.
Your Personal Situation
So, is it time for you to build your dream home? This is a difficult question that needs to be looked at on a case-by-case basis. And of course, just because builders are starting to build again doesn't necessarily mean it's the right time for you. However, if your local real estate market is improving and your personal situation looks good, all other indicators point to now as being a very good opportunity to build your dream.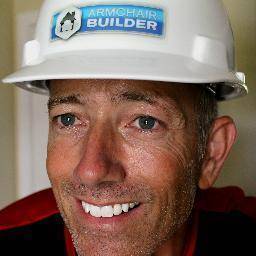 Michael Luckado has built, remodeled, and repaired thousands of homes across the U.S. He co-founded ArmchairBuilder.com to help people save money and time creating their dream home.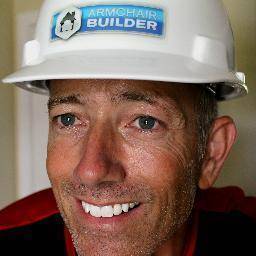 Latest posts by Michael Luckado (see all)