Last Updated on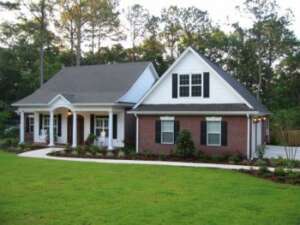 There's a new energy guide out from the U.S. Department of Housing and Urban Development that should give homeowners, and homeowners to be, some insight for lowering energy bills and improving indoor air quality. Both energy efficiency and home air quality are big issues for all types of homes as they directly affect comfort levels, health, and budgets. Here are some of the highlights from the new HUD guide.
Energy Audit
In order to better understand what options are available for improving energy efficiency, it's important to perform an energy audit to establish a baseline. Meaning, if you live in a super-insulated new home, you may not need to do anything at all but if you are living in an original home built in the sixties, there may be some big opportunities for improvement with some small changes. Even if your home is relatively new, there may still be some easy, low cost action items for improving the efficiency. The best case scenario is that you are still planning your new dream home so it will be possible to incorporate efficiency into the design from the start.
So how does one go about obtaining a home energy audit? Well there are professional home energy auditors out there and the HUD guide will give you some methods for finding one. A professional audit will obviously cost money. But if you are up for the challenge and can follow directions, it's possible to do your own audit. The do-it-yourself energy audit may be a great place to start to get a handle on the existing opportunities for improvement while saving money to put toward the actual improvements. The HUD guide gives consumers links to resources to tackle their own audit.
Insulation and Air Sealing
We've talked extensively at Armchair Builder about proper insulation and air sealing in new homes. These are two critical parts in the design and construction of any new home for improving energy efficiency and improving comfort. The HUD guide starts with the basics and continues through to inform consumers about insulation types and locations, proper R-values, and possible upgrades to improve performance.
In case you missed all of the previous air sealing articles here at our blog, you may not know what exactly we are talking about. In the most basic form, air sealing is the process of filling all the cracks and crevices in a home to slow down air flow. There are thousands of small pieces of material that are put together to form a home so without proper air sealing, air passes freely through walls, ceilings, and floors. By filling those gaps with insulated expandable foam, caulk and housewrap, and using advanced framing techniques, we can slow down the transfer of air and greatly improve the energy efficiency of the home.
You can check out this complete free resource, A Consumer's Guide to Energy Efficient and Healthy Homes, at the HUD website.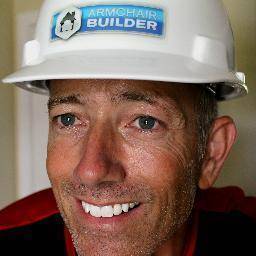 Michael Luckado has built, remodeled, and repaired thousands of homes across the U.S. He co-founded ArmchairBuilder.com to help people save money and time creating their dream home.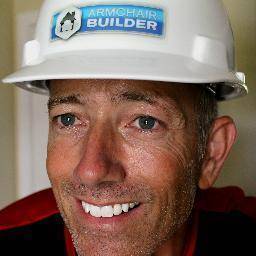 Latest posts by Michael Luckado (see all)