Last Updated on
This period of transition in home design continues as we move out into the living spaces of the home. These spaces can be represented by living rooms, great rooms and hearth or gathering rooms, which are typically found adjacent in some manner to the kitchen area. The easy flow and contiguous space between family room and kitchen creates the heart of the home and is welcoming to all while offering plenty of room for family and friends to converge. Creating spaces where family and friends can gather in comfort have become an important part of life, especially in these common rooms as they are the most lived-in rooms in the house. Homeowners today are endeavoring to use their interior spaces efficiently and desire flexible spaces that can be customized for their family's needs. As part of the design, homeowners enjoy having family and friends participate in the preparation and completion of meals while having the ability to seamlessly move between spaces in the home; hence, these "most lived" in spaces are typically found in and around the kitchen area. Trending as part of the overall design scheme of these common rooms is a tie-in with outdoor space to increase the ability to transition to the outdoors easily while entertaining effortlessly.
Designing your home with transitional style, which bridges contemporary and traditional design principles, can be easily accomplished with a blend of the two across all design lines – furniture, finishes, materials and fabrics. Simple, sophisticated furniture; graphic and geometric patterns and bold finishes will result in a classic, yet modern design. Increasingly, this transitional style prevails as a personal choice and reflection of the homeowner's characteristic approach to their home's interior design. Merging two or even three different individual style choices can forge an eclectic "stamp" on the home and produce an exciting blend of traditional and modern design fusion. As our lives become busier and busier, our homes increasingly become our sanctuary, a place of refuge and respite and our interior spaces can easily represent our breathing space; that one spot we embrace in order to reintroduce tranquility, simplicity and a sense of order back into our daily lives. This need to detox and simply step into our interior spaces will be reflected in warm, cooling colors balanced by natural, organic materials and textures.
As salt, a natural mineral, is found to enhance and flavor our life, so runs design elements and their influence on the mood and character of our homes. As you would expect, too much salt can ruin a dish and too little can underwhelm the dish; this rings true for the interiors of our homes as well and can be used as a cautionary tale when designing our spaces.
Color Palettes – flexibility is the key here with neutrals remaining a strong focal point. The transitional palette continues to rely on soft muted colors or even a lack of color to enhance the clean, tranquil atmosphere of today's interiors. Of course, dark colors can be added to the neutral color scheme for depth and drama as well as metallic finishes. As in other areas of the home, metallics continue to dominate in small ways and can be added to almost any space in the home. With a neutral palette taking center stage, adding organic elements and greenery to the room creates a cozy and inviting environment while creating a natural extension onto the outdoor space. As part of the cleaner, greener and more environmentally friendly movement, a nod to recycling vintage and antique elements into the home adds visual drama and interest.
Patterns – mixing patterns is a natural way to add texture and visual interest to any room. To keep the space cohesive, use patterns from the same color family while simultaneously using various scale size. Textured throws and interesting pattern designs on dark woods and overstuffed furniture add a classic quality to the room. The addition of mirrors in assorted sizes and finishes throw light across the space and magnify an ethereal sense to the room. Warm wood ceiling beams against textured white walls ground the space; add linen drapes and a sense of history and elegant drama is infused into the room.
Furniture – flexible furniture with the ability to re-arrange the space according to entertaining needs is a great space and money saver. Leather chairs with adjacent textured and oversized ottomans paired with a patterned rug to anchor the space can tie the room together effortlessly. Side chairs covered in soft cottons, ultra-suedes and classic sofa designs are other solid choices for transitional spaces. On the opposite end of the spectrum, sectional sofas continue to trend and offer a different aspect to unify a room. Curved lines along with simple straight lines and scale are the key to modernizing today's family spaces while adding an air of sophistication and simplicity to home interiors.
Walls and Windows – increase the illusion of space with taller ceilings by hanging drapes and art above eye level or consider the addition of vaulted and/or trey ceilings. These soaring vertical heights add depth and drama to the room while increasing the visual space. Glass is a beautiful way to open up a room, bring the outdoors inside and enhance any outdoor views you may be lucky enough to have.
An increased emphasis on varied materials, investing in solid, quality design elements and a heightened awareness of lifestyle choices have changed the way families live and interact with one another and created home environments that improve everyone's well-being and happiness.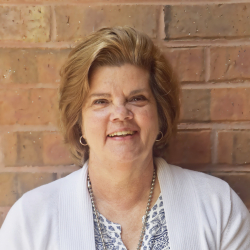 Having been in the home design industry for over a decade, Cynthia Pickett handles all aspects of the customer service experience from creating website content to answering all of your most pressing questions.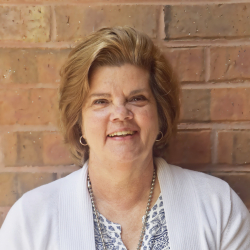 Latest posts by Cynthia Pickett (see all)