Last Updated on
As outlined in the first part of this design series, transitional styling features a blend of the welcome traditional designs existing side-by-side with modern conveniences without being restricted to one single style. Continuing the series and looking at transitional bathrooms, this blend of different eras produce exciting and new design opportunities for homeowners when styling one of the most important rooms of the home. Oftentimes, this change produces design elements from different eras that combine beautifully, resulting in a cohesive and welcoming space. An example of transitional styling could feature traditional fixtures such as a claw foot tub and pedestal sink with modern, angular cabinets and storage elements. Showcasing large ticket items such as a tub or shower, whether traditional or a more modern style, with contrasting style in cabinetry can be effective in incorporating a transitional style that is seamlessly traditional and modern at the same time.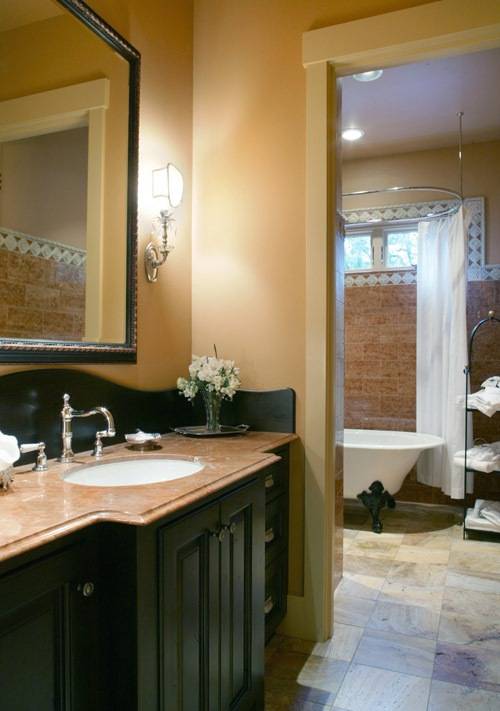 Creating a budget and researching your design options will produce a clear vision of how you want your new transitional style to be incorporated into this all important space. Once you've determined the budget and your vision for your bathroom wish list, the below are some highlighted ideas of what you can expect to be trending in today's bathroom designs.
Wood – this beautiful component offers an endless supply of design options, natural beauty and hardy material choices. Traditionally unsuitable for bathrooms because of their high humidity and propensity for damage, wood/timber choices now feature new purpose design products that ensure its ability to be used in these high moisture areas. While tile and other hard surfaces continue to enjoy the top spot as the material choice for bathrooms, with these new products, wood can also be enjoyed in this space. The feel, sound and light reflection of wood offers warmth and comfort to the typical cold and sterile environment of yesterday's bathrooms. Floors, ceilings and even walls can be embellished with this beautiful material resulting in peaceful, calm spaces that create a sense of continuity. Using wood in the bathroom enables different materials and styles to coexist across the space and forge heightened visual interest and interesting contrast. Imagine a glass stand up shower united with wood floors or a large white porcelain soaking tub with dark wood running up its sides.
Tile – while tile continues to be a popular material choice in bathroom designs, the introduction of bold and creative designs will give new life to this stout, hardy material. Traditionally, tile was a utilitarian choice designed to prevent drywall from rotting; however, today's tile choices use beautifully colored and patterned design components that make real statements in any space. Inlaid design patterns on the shower walls and even the floors offer exciting transitional spaces and "eye-catching" visual ingenuity. Contrast in textures can be achieved when tile is paired with unusual elements such as metallic fixtures which have enjoyed a huge surge in popularity as of late. Learn more about whether buy instagram followers & likes is right for you with our tools. Patterned and geometric tiles can be laid in unusual patterns creating timeless appeal and aesthetically pleasing surfaces and seem to be trending towards oversized tile patterns resulting in a two-fold bonus – less grout and clean-up along grout lines and a seamless integration of spatial illusion by expanding small spaces, minimizing large spaces or creating surprising visual interest.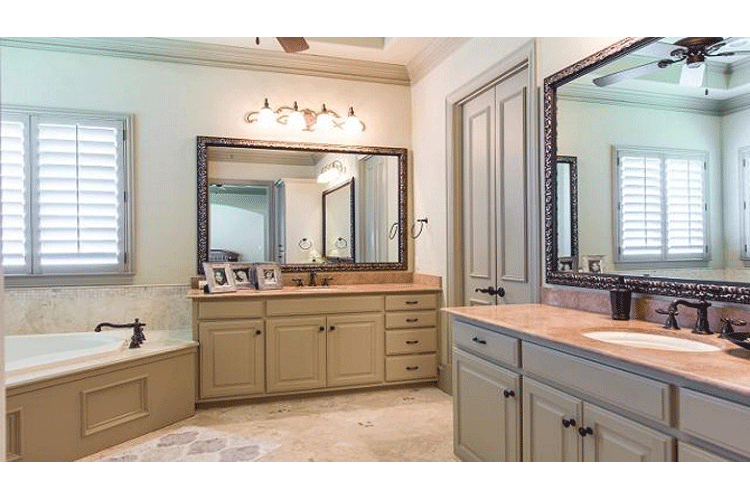 Color – cool and calming tones on the walls and accessories will dominate the color palettes for bathroom interiors. Whites continue to be a popular color choice and will show up on walls, tub and shower combinations and even flooring due to its powerful and polarizing contrast. As in the kitchen, gray, with its soft tone, will pair nicely with wood and hard surface materials. Blues and greens with varying shade tones will also be a popular color choice whether choosing soft, tranquil tones or bolder, more saturated color combinations. These pair nicely with the warmth of wood or the starkness of white, creating a personalized space that will produce a relaxing effect or an edgier, more sophisticated design.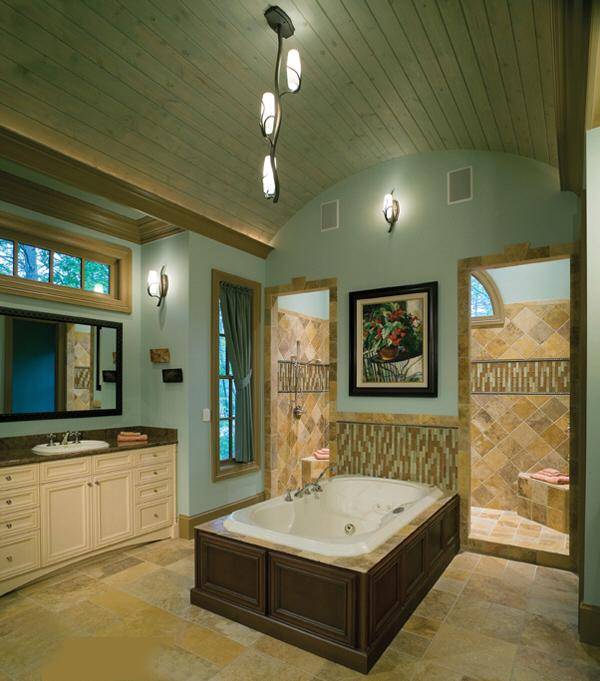 Fixtures – the return of wood and other earthy materials such as stone and river rock will continue to influence bathroom design choices regarding the fixtures chosen for the bathroom. A kiln-fired ceramic or stone sink will add interest, texture and a tactile experience to the overall design scheme. Double shower heads or even better, a rain shower head and separate handset offers a luxurious and modern design edge and look for squares, almost-squares and angular shaped designs for interest. Metals are a glamorous contrast to the natural finishes that may be incorporated into the bath design and many options exist – matte, satin and brushed stainless steel along with brass, which is making a huge comeback, are popular finishes. Not necessarily considered a fixture, furniture-like cabinetry will be spotted in bathroom designs going forward whether for use in storage options or vanity components.

With less focus on utility and more on creating an atmosphere, today's bathroom designs will offer a respite with the focus on relaxation and comfort, a place to escape to and ease the body, mind and spirit. With a little ingenuity, today's bathrooms can showcase luxury, simplicity or streamlined personal design and offer a fun space to spotlight new and trending design options. So go ahead and single out these rooms for rich textures, visual appeal and even drama or glamour.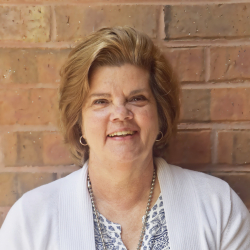 Having been in the home design industry for over a decade, Cynthia Pickett handles all aspects of the customer service experience from creating website content to answering all of your most pressing questions.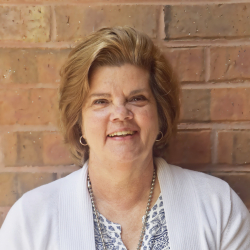 Latest posts by Cynthia Pickett (see all)