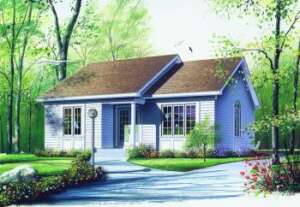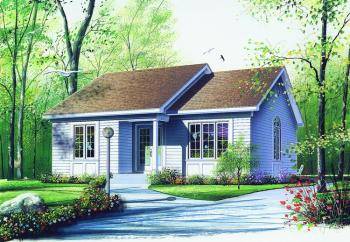 At America's Best House Plans, it is our desire to provide for our customers by making a very wide range of plans available for purchase at reasonable prices. The needs of those who build range the gambit — many need more space, others desire to build a dream home for themselves and their children, and others are considering the possibility of building a second home to be used as a vacation property. Many of those seeking to build, though, are also seeking to accommodate specific needs related to aging family members.
Mother-in-Law Suite House Plans
For those who are facing the possibility of inviting in a family member to live with them for the long term, searching for a house plan that includes what is referred to as a "Mother-in-Law Suite" is very simple. These plans span an array of styles and sizes, but the thing that they have in common is their inclusion of a separate bedroom suite, which includes a full bathroom. Here are other features that these Mother-in-Law Suite House Plans may include:
A mother-in-law suite with a small kitchen. Many of these house plans also contain a suite separate from the main areas of the house that also contain a small kitchen. These type of kitchen plans lend themselves well to other uses, such as renting out a portion of the house for a long-term renter.
A mother-in-law suite with a sitting room. Many of these plans may include an in-suite sitting or family room in which family members may place furniture or important keepsakes. This allows for a certain amount of flexibility for those residing within the suite.
A mother-in-law suite affords a certain amount of desirability in terms of resale. Whether you keep your brand new house for many years, or decide to sell it in a relatively short period of time, a mother-in-law suite increases square footage and marketability of the house. With an additional bedroom and bathroom, your house increases in attractiveness to potential buyers.
Depending upon your present and future needs, a house plan with a mother-in-law suite can be a great choice as you consider building. Search our America's Best House Plans mother-in-law suite house plans by popularity or size for the one that meets your needs.