Last Updated on
Should you pay for a home inspection for your new home? Building a high quality new home requires serious attention detail throughout the entire process. Unfortunately, sometimes the necessary quality checks don't get done. One way to make sure things are done properly is to hire out a home inspection to provide a second set of eyes at different stages of the project.
Local Municipal Inspector
You are required to get a permit from your local municipality for most building projects. The permit application typically requires you or your contractor to produce a wealth of information on the project including plans, square footage, costs, subcontractors…etc. In addition to the permit, you are required to call for inspections throughout the stages of construction. This allows the local building inspector, who has been trained on building codes and practices, to review the work completed on your home.
So what can you expect from you local inspections? Many of these inspectors are very good. They take pride in their work and enjoy making sure quality homes are built. Unfortunately, local governments are scaling back to balance budgets. These cut backs are reducing the number of inspectors and therefore limiting the time they spend on each job site.
It's also important to remember that inspectors are people and they have good and bad days just like you and me. They have been known to pull up to a house and hand an approved sticker to the subcontractor or foreman without even getting out of the truck. Whether they were too busy or just really good friends with the subcontractor doesn't really matter, the point here is to not rely too heavily on your local municipal inspector for help in building a quality project.
Finding a Home Inspector
By having a home inspection done by an unbiased third party, you will ensure the details are being reviewed. But how do you go about hiring this person? Finding a professional to perform quality checks on your new home is similar to finding quality trades and suppliers. You want to make sure they are competent, trustworthy, professional, and fair.
If you decide to go with a traditional home inspector, make sure they regularly perform new home inspections. Inspecting an older, existing home is very different than inspecting work in progress. The building codes, methods and products change regularly so it's important that your home inspection company is up on the latest changes.
Your local architect has the potential to perform this function for you. They are familiar with your home plans, know the local building codes and methods and may already have a relationship with you. Ask your architect what (s)he would charge for this service.
If you are building your own home, you may want to consider hiring a builder consultant to do regular quality inspections for you. They will have knowledge in residential construction, be familiar with the local codes and be very adept at spotting potential problems. Check with your local home builders association to see if there are professionals offering this service. If not, check with a few of the local builders and see if they will work with you on a contract basis.
When to Inspect?
Daily inspections are required to build a quality new home. If you are building your own home as owner builder, these daily inspections will be performed by either you or your builder consultant. If you are using a full service home builder to construct your dream home, they will provide the daily inspections. But even with these daily inspections, it's still a good idea to have an outside person perform a home inspection after the three major stages of construction. This would include…
• Foundation – Just before backfill operations to allow for a quality check of the foundation walls, drainage system, waterproofing, and footings
• Frame – Just prior to insulation to allow for review of the house framing, trusses, electrical, plumbing, HVAC, windows, doors…etc.
• Final – Just prior to closing to check all the final details
Building a new home is one of the biggest investments most people make. So hiring an unbiased third party to perform a home inspection is a good idea no matter who is building your dream home.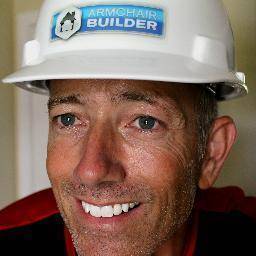 Michael Luckado has built, remodeled, and repaired thousands of homes across the U.S. He co-founded ArmchairBuilder.com to help people save money and time creating their dream home.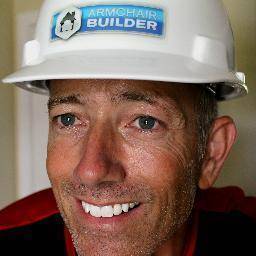 Latest posts by Michael Luckado (see all)