Last Updated on
One of the key factors people review when deciding which type of home to build is the cost. After all, the monthly mortgage payment needs to fit within your budget. For this reason, it's important to carefully analyze home construction costs while planning a new home build. And since material makes up about half the cost of a new home, it's important to stay informed about any product price increases, both current and projected.
Overall Year-Over-Year Increases
One of the best methods for determining current and past product costs is by monitoring the Bureau of Labor Statistic's Producer Price Index, otherwise known as the PPI. If you decide to check out the statistics on the Bureau's website, be sure to stick with the residential construction numbers. As of August, the PPI for residential construction inputs rose 1.7% year-over year. If your new home has an estimated $200k cost to build, the material will make up approximately half of that, at $100k. So if we assume the construction inputs directly affect the new home material prices, the increase will amount to about a $1700 increase in the cost of your new home.
Major Material Component Increases for 2013
So we know the products used to build a new home have gone up an average of 1.7% this year so far. Let's take a look at the major new home material pieces that have increased the most.
· Gypsum Products (Drywall) = 14% Increase
· Lumber & Plywood = 9% Increase
· Insulation = $3.9% Increase
· Concrete = 3.1% Increase
· Asphalt = .6% Increase
Focus on These Building Activities
Professional builders are keenly aware of which activities impact overall house cost the most. So as an owner builder, it's important to focus on the highest cost building activities first as these have the most potential to impact your overall budget. Looking at the individual materials listed above, those with the biggest impact on your new home cost will be gypsum, lumber & plywood, and concrete. Meaning, these products make up a larger portion of the overall cost.
Gypsum, otherwise known as drywall, makes up about six percent of the average new home cost. Plywood and lumber come in at about eight percent of the overall cost to build. Looking at concrete, if you are using a poured foundation wall with a basement, your material costs will come at approximately ten percent of the total cost. This also includes the basement and garage flatwork and concrete driveway. By comparison, insulation only makes up less than two percent of the typical home's cost.
Future Price Increases
Not only are current prices important, but also future expected price increases. Gypsum manufacturers have sent out price increase alerts stating that as of January 1st, 2014, prices will be going up an additional 20%. So if you are planning a new home build, you may want to speak with your drywall contractor to see what options you have. It may be possible to save 20% by ordering the drywall board early.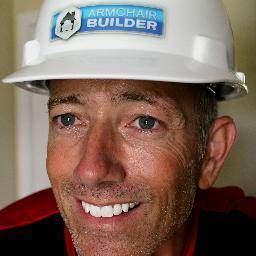 Michael Luckado has built, remodeled, and repaired thousands of homes across the U.S. He co-founded ArmchairBuilder.com to help people save money and time creating their dream home.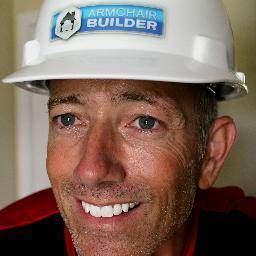 Latest posts by Michael Luckado (see all)