Last Updated on
America's Best House Plans and Armchairbuilder.com have teamed up to offer you a great building resource guide. This guide will offer helpful videos, articles and a question and answer section geared towards new home construction with professional builder Michael Luckado. Michael Luckado, co-founder of Armchairbuilder.com and the Armchair Builder Blog has built, remodeled and repaired thousands of homes throughout the U.S.
House Plan and Building Lot Selection
The first step in the home building process is to determine your budget for the project. In most cases, the budget will be the dollar amount you can afford that you are comfortable spending on your new dream home and lot. If you plan on funding the project with a loan, you will need to see a bank loan officer to help determine this amount. So why is it important to determine the budget first? It's because you don't want to spend a lot of time on this project to later find out you can't afford the lot/house plan package you have selected.
Should you find the lot or the house plan first? This really depends on what you want. If you have a specific location that you really want because of schools, friends or family, you should look for a lot to build on first. This is especially true for older, more developed communities where lots are scarce. However, if you have a house plan that you have fallen in love with, you will want to look for building lots that will accommodate the plan first.
Some key items to check to make sure a given lot and house plan work together include…
Building Envelope – Check to make sure the house plan footprint will fit within the building envelope. The building envelope is determined from the setback requirements for a given municipality. You can find these at your local zoning department.
Homeowner's Association – Compare the house plan against the homeowner's association requirements (if there is one). Some restrictions include square footage, plan type, architectural design…etc.
Topography – If a given house plan is designed with a slab foundation and the lot is low, you may want to keep looking (or inquire about adding a crawl or basement to the plan). Filling the lot and building up a pad to place the home can get very expensive. A civil engineer can help you determine the type of house plan that will fit best on a given lot. Some things to consider are garage handing (on the left or right), type of foundation (basement, crawl, slab, piers…etc.), driveway slope (steep drives are no good in cold weather)…etc.
You may want to check out the following articles for more information on building lot selection…Building Lot Costs & Lot Selection and Drainage Concerns. One other resource that will help you review potential properties to build on and avoid problems is the Lot Purchase Guide by Armchair Builder.
When it comes to the house plans for your new dream home, it's important to know the local building department requirements for house plan approval. Some common requirements include elevations, floor plans, cross sectional diagrams of walls, architect's/engineer's stamp…etc. So each municipality requires a different set of items so be sure to check with them prior to ordering your plans. Stock house plans don't typically come with a stamp. However, it's much cheaper to purchase a stock plan and then have an architect review and add the stamp…versus paying the architect to draw the plan from scratch.
What is the best method for obtaining the plans for your dream home? You could have an architect draw up the plans from scratch but this can get very expensive. Trust me, as a builder when I tell you the process can take months and it may end up costing you many thousands of dollars. Your most cost effective option is to find a pre-drawn plan and then make the modifications to suit your local building codes and practices. The other nice thing about choosing a stock plan is that in many cases they have already been built. This helps to work out the "bugs". And by having the electronic file of the plan, you will be able to easily distribute copies to trades and suppliers. This can save you a great deal of money on printing paper copies. For more ideas for saving on your house plans, check out this article, House Plans…Builder Tips to Save.
Selecting a Builder
If you've decided to use a general contractor to manage the construction of your new home, it's a good idea to properly screen candidates. Your selection will either lead to your dream home or a complete nightmare so it's important to spend the time upfront to find the best fit. Here are some tips for checking out potential home builder's…
Customer References

– Have each company give you the contact information for their last three customers. It's important to get the last three…and not the best three. Anyone can come up with three good references. By talking to the last three customers, you will know what kind of work they have been doing recently. You may also want to ask the customers to see the workmanship that has been provided by the builder. This is important as each person has a different idea about quality. What might be a minor flaw to one person could be major problem for another.

Business References

– These are companies that can tell you whether the contractor is current on bills. There's nothing worse than a builder that uses funds from one customer to pay old obligations. This can really get you into trouble.

Insurance

– Ask for current copies of their business insurance showing general liability and workman's compensation coverage.

Work in Progress

– Ask the contractor to see current work in progress. You would never buy a car without looking at it first. This same reasoning should apply to the workmanship in your new home. Things to take note of on the jobsite include cleanliness, safety, workmanship…etc.

Business Status

– Check the business registration of the company with the state to see if they are in good standing. If your state requires a builder's license, check with the appropriate group to see if it is in good standing.
By taking the time to evaluate potential candidates, you will end up with the best fit for your new project. And remember, price is important, but it's just one of several important criteria to use when comparing companies to work with to build your dream home. For more information on selecting the builder for your home, check out these articles, Tips for Choosing a General Contractor, How Do Professional Builders Make Money?, The Single, Best Advice for Choosing a Contractor.
Building Your Own Home
One option for creating your dream home is to assume the role of the general contractor yourself. Although it can be a challenging task, it can also be extremely rewarding for anyone who has the time to devote to the project. Here are some of the reasons you may want to seriously consider going the owner builder route.
Savings – Cost savings for owner builders range anywhere from 10-25%. And if you choose to take on some of the manual labor as well, you can save up to 40% on the cost of the home.
Control – When you manage the process, you are in control of everything including start date, schedule, budget, trade contractor/supplier hiring, house plan, products used…etc. You can even decide which trade contractors to hire and you don't need to stick with prior commitments a general contractor has made. Maybe your friend is an electrician and can give you a good deal.
Pride – The home you build will last for generations and the best part is, you will be able to tell your grandkids that you built it.
For more details on the reasons to build your own home, check out this article, Advantages of Assuming the General Contractor Role. If you need help in building your dream home, you may want to check out The Complete Armchair Builder Product Package available at the e-Store.
Estimating Cost
Cost estimating plays a huge role in the success of every home building project. So the question is, how do you estimate the cost to build a new home? Well, there are a couple levels of cost estimating that will be used throughout the planning process.
Rough Estimate – This is an initial cost estimate to build the type of house plan you are considering. Typically this number is not broken down into specific activities. Instead, it's a single number created based on averages for similar types of homes. The rough estimate should only be used as a guide during the initial planning for the lot and house plan. When looking at house plans here, you will see a national average cost listed under

Estimated Cost to Build

. This can be a good starting point for planning but keep in mind this is a national average which can be off since costs can be much different from one part of the country to another. For more details on creating a rough cost estimate check out this article, What Does it Cost to Build a New Home?
Bid Estimate – Once you have the house plan and lot picked out, you will need to create a more accurate cost to build. This estimate will break the costs down into the specific activities and will be used to obtain your construction loan. It's called a bid estimate because it will be created from bids from contractors. The trade contractors and suppliers will submit their bids based on the plans and specifications, and these estimates will be used to create the bid estimate. One of the best ways to make sure you are getting the absolute best pricing from your trades and suppliers is to use bid sheets. These allow you to quickly and easily compare pricing and estimated quantities. Check out the Bid Sheet resource at the e-Store for more information.
Construction Loans
At this point you've determined you overall budget, selected a lot and house plan, analyzed your estimated rough cost to build, and are now you're ready to put together the construction loan to build your dream home. Each lender is different, so we won't get into specific requirements here. However, some builder tips for saving money and hassles on your construction loan are…
The

Schedule

is Key: Once you start construction, the work should proceed as quickly as possible in a quality fashion. Every day that goes by, you are paying interest on the money you have drawn from the bank…and remember, this is a much higher interest rate than a traditional mortgage. So, the faster your schedule progresses, the lower your overall loan costs will be. Also, most construction loans are setup with a maximum term of nine to twelve months, so there is no time to waste. For a good resource showing the preferred timing of construction activities for a new home, check out the New Home Schedule at the e-Store.
Build up your credit: Don't try to build a new home if your finances aren't on solid ground. Having great credit will lower your borrowing costs and give you piece of mind.
Contingency: As a builder, I always include in my budget a contingency for any new homes I build. This is money that is used in the event one of my budgeted line items is off. The contingency budget is for cost over runs from unexpected things like weather, poor soil conditions,..etc. so don't be tempted to spend it unless absolutely necessary.
Check out construction-to-permanent loans. These can be more affordable in some cases since you only pay closing costs once.
Lot/Loan packages: Wrapping your loan for the lot and construction of the home into one can simplify things in some cases. You will still need to meet minimum equity requirements but it can make the process easier.
Building a new home can be an extremely rewarding project if you take the time to do things the right way. For more professional builder tips for improving your home building experience, be sure to check out the America's Best House Plans blog.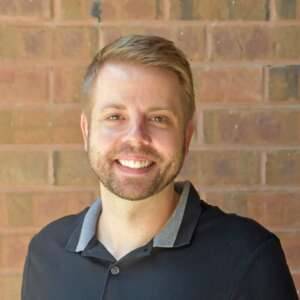 Brandon Hall is the owner of America's Best House Plans and has over 15 years of experience in the home design industry. He focuses his time on the day-to-day operations while also keeping up to date on industry news and working to perfect the customer service experience.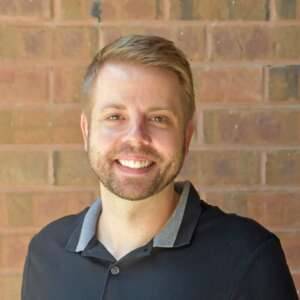 Latest posts by Brandon Hall (see all)