Last Updated on
We've all spent countless hours over the years installing our holiday lights. Remember the movie Christmas Vacation with Clark Griswold? Many holiday lighting plans involve tripping breakers, extension cords, ladders, and icy roofs. It can take hours to install hundreds of strings of lights and extension cords. And that's not the worst part…how about taking down the holiday lights in January? What if you could simplify the process when building your new home? With a little extra electrical planning you can.
Problems with traditional Holiday Lighting:
Safety:

There's nothing like having extension cords running across walkways, doorways, and stairs.

For some reason, we look past the potential trip hazards to make sure our holiday lighting plan is complete.
Overloading Circuits: We string line after line of holiday lights end to end. Every now and then we add another extension cord for no reason. We end up with a bunch of electrical connections exposed to snow and water. In addition to this we have the overloading potential for the one outlet you use on the front of your house to power all the lights.
Time: Not only does it take forever to install the Griswold lighting plan, but it's also time consuming to plug-in each night. What if all the outlets were run by switches and were all in one convenient place?
The best part about building a new home is the endless opportunity to customize to your specific needs. So what are your electrical options that will make your holiday lighting installation, use, and take down easier each year?
Electrical Outlets:

Add outlets where you need them. The typical house electrical plan includes one or two weatherproof outlets on the front of the home = way too few.

Spend the time to add outlets strategically to limit extension cords.

Consider multiple circuits if necessary. Clark Griswold put something like 100 thousand lights on his house and we know how well that turned out. You may want to get your electrician involved.

Switches:

As a kid, my job was to go outside in the cold to plug in all the extension cords each night when the sun went down.

At the time, I thought about how nice it would be to have these outlets on a switch inside the house.

You may want to consider this and think about placing all the exterior outlets switches in one place for easy access.

Do you place lighted candles in each window in our home? To keep from having to go into each room, every night, and plug in the candles, add an outlet under each window that are all on the same circuit with one convenient switch that controls them.

Wreaths:

Do you install lights in the wreath on your front door?

Consider adding a weatherproof switched outlet at the hinge side of the door.
Mailbox:

Some people enjoy lighting up their mailbox out at the street.

This makes it easier for guests to find their home for holiday gatherings.

But instead of running an extension cord across your front lawn, you may want to consider burying an underground line when building.

Your electrician will help with the requirements to meet code.

In most cases, your electric line will need to be in conduit.
With a little extra planning, your new home's electrical system will help take some major stress out of your holidays for years to come.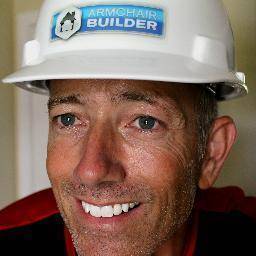 Michael Luckado has built, remodeled, and repaired thousands of homes across the U.S. He co-founded ArmchairBuilder.com to help people save money and time creating their dream home.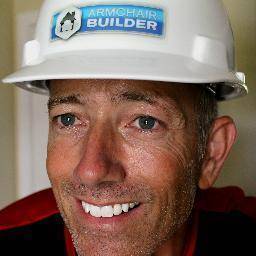 Latest posts by Michael Luckado (see all)