Last Updated on
Whether you're an owner builder, building your dream home from the ground up or just having some work done on your existing home, it's important to look out for own interests. Most people in the building business are good, but just in case you run into someone from the other group it's important to know how to deal with them. Here are five things to never say to one of your contractors.
Do you require a deposit?
As a builder, I hate to hear contractors asking for deposits. If the deposit is for a project that takes substantial resources to plan and prepare for, ok. An example would be a contractor who needs to put time into a kitchen remodel design or maybe a general contractor that must spend hours sending out bid packages to get a realistic price for a new home before starting. In these instances, it makes sense to require a deposit so you don't waste time on a project that ultimately is cancelled.
Some contractors ask for money up front for materials. I'm inclined to pay for materials directly and have them shipped directly from the person I'm paying to the jobsite. We've all heard the horror stories of contractors taking a deposit for materials and then never coming back.
Let me know the cost when you're done?
Have you ever written a blank check? That's exactly what you are doing here. Always establish a price in writing prior to allowing work to start.
I don't know anything about [insert the work you need done here]
A good contractor will tell you not to worry because they will take care of it. They might even walk you through the process if you are interested. The bad guys out there will take advantage of your lack of knowledge. Don't let on that you don't know…better yet, learn enough so you can speak intelligently about the process.
Just get it done…I don't care how you do it.
Have I ever uttered these words as a general contractor? Guilty. When we get busy, we have a tendency to want to push through problems to keep things moving. If a trade contractor comes to you with a problem, it's important to understand it and think hard what the best solution is to avoid future problems.
Just show up when you can.
If you're building a new home, this will create some serious grey hair…I should know. Be sure to create a schedule and give it to each and every one of the trade contractors and suppliers. Let them know the schedule is part of their contract and that "no-shows" will get them fired. A "Just show up when you can" mentality will turn a five month build time into an eight month project in no time.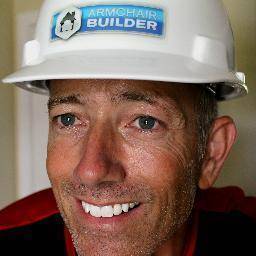 Michael Luckado has built, remodeled, and repaired thousands of homes across the U.S. He co-founded ArmchairBuilder.com to help people save money and time creating their dream home.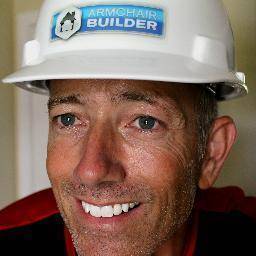 Latest posts by Michael Luckado (see all)