Last Updated on
Over the past several years there has been a major debate brewing as to whether new homes should have fire sprinklers installed in them.  Proponents say the sprinklers will save lives.  Those against the mandate say homeowners should decide whether they want to pay the huge additional cost for the additional fire protection. 
What Are Fire Sprinklers?
You've probably seen sprinkler heads in commercial buildings like the one pictured above.  Basically, a fire sprinkler system is a series of pipes run through a building that terminate at heads that are strategically placed to cover all areas in each room.  These heads have a plug held in place by a liquid filled glass element.  When a fire causes an increase in temperatures at the head, the liquid expands which breaks the glass and allows the plug to fall, releasing the water. 
System Elements
When a fire sprinkler system is to be installed, a layout is created by an industry professional that understands the coverage requirements, different sprinkler head capabilities and pipe design.  The typical fire sprinkler system consists of the following…
·         Water Service – The pipe that delivers water to a home needs to be sized to meet the additional demand the sprinkler system puts on it.  The size of the pipe is bigger than the typical 3/4 to 1 inch service line in existing homes.
·         Backflow Prevention – Much like a lawn irrigation system, a fire sprinkler system requires a backflow preventer to keep the water from contaminating the drinking water in the home.
·         Communicator – Many systems add a means of communicating with the fire department.  Meaning, if the sprinklers in a home discharge, a signal is sent to the local fire department alerting them of a problem.
·         Freeze Protection – In cold climates, it's necessary to design the system to prevent the pipes from freezing.  This can be accomplished in two different ways.  First, a fluid similar to anti-freeze in your car can be used in pipes that will be exposed to the cold.  Another option is to locate pipes and heads only on warm, interior walls of the home.  This sounds like the best alternative but in reality, it can be difficult to find enough warm walls to cover all areas in today's open floor plans.
·         Fire Sprinklers – There are many different types of sprinkler heads available today.  Much like lawn irrigation sprinkler heads, there are many different types of sprays to improve coverage for a given room area.
·         Exterior Strobe – Some municipalities require each new home to have a strobe light on the front elevation of the home that will blink in the event of a fire.  This confirms to the first responders that they have the correct address.
Costs
There's quite a lot of debate as to the costs of installing a fire sprinkler system in a new home.  Obviously it will depend on the specific design details used and local building costs.  That being said, a new system installed today can range anywhere from $4000 to $10,000 for the average 2000 square foot home.
Mandatory in Two States
Is your state considering a mandate that requires fire sprinklers in all newly constructed homes?  So far, only Maryland and California require sprinklers in all new homes but the debate continues across the country.  You will want to check with your local building department to see if they have any sprinkler requirements before creating the budget for your new dream home.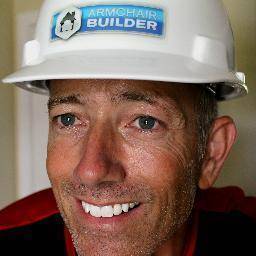 Michael Luckado has built, remodeled, and repaired thousands of homes across the U.S. He co-founded ArmchairBuilder.com to help people save money and time creating their dream home.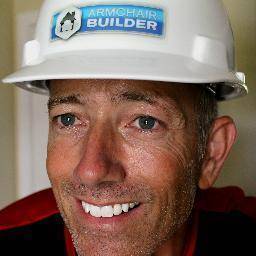 Latest posts by Michael Luckado (see all)